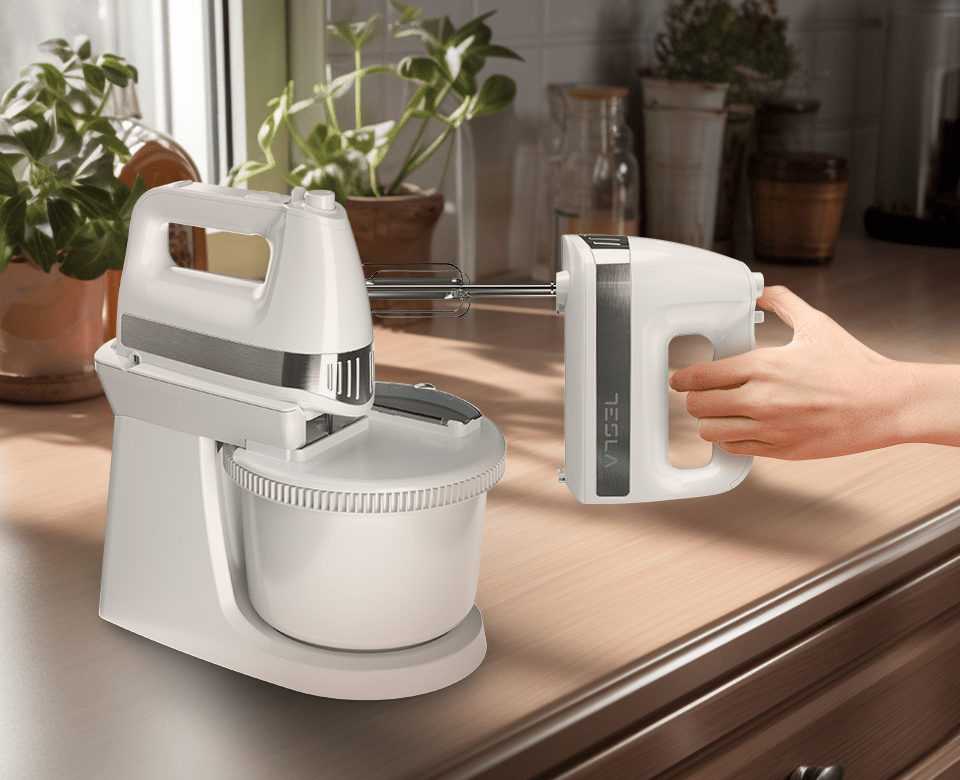 Reading time: 2 min
06.10.2023
WHEN SHOULD A CLASSIC MIXER BE EMPLOYED VERSUS A BOWL MIXER?
In this blog post, we'll explore different factors that help us figure out when to stick with the classics and when to go for the bowl-mixing approach.
In one of the previous blogs we gave you the answer to the question When to use a hand blender, and when to use a classic blender. Now we will also compare the functions of the bowl mixer, for a more complete picture.
CLASSIC MIXER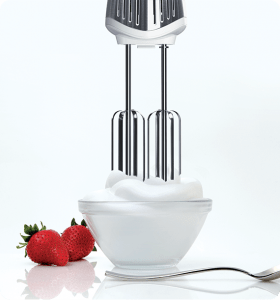 A classic mixer is a more compact device that is usually used to mix smaller amounts of ingredients. Here are some situations in which a classic mixer is an excellent choice.
1. Mixing lighter mixtures
The classic mixer is ideal for mixing small quantities or a few ingredients together, such as for pancakes, omelets or whipped cream. The Tesla classic mixer has a compact size that allows precise mixing without splashing ingredients around the kitchen.
2. Quick preparation
If you need to quickly prepare a recipe, a classic mixer will save you time, as it is easy to use and clean.
3. Compact fit
If your kitchen has limited storage space, a classic mixer is a practical choice due to its small size.
MIXER WITH BOWL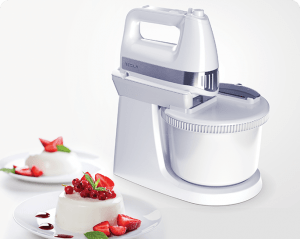 The bowl mixer, as its name suggests, comes with a bowl that attaches to the device. This type of mixer is larger and more powerful than a classic mixer. Here are examples on when it is appropriate to use.
1. For larger quantities
When preparing meals or cakes for a larger group, a mixer with a bowl allows you to mix greater quantities of food efficiently and effortlessly. The Tesla bowl mixer has a capacity of 3.2 L, allowing you to easily add all the necessary ingredients to it.
2. Heavier mixtures
For the preparation of heavier mixtures such as dough for bread or cakes, a bowl mixer with a powerful motor is necessary to achieve the perfect result.
3. When you need your hands free
Using a mixer with a bowl, you can simultaneously add ingredients and follow the mixing process, while the classic mixer requires you to hold it constantly.
What have you decided?
The choice between a classic mixer and a bowl mixer depends on your needs and the type of recipes you prepare most often. Ideally you have both models, but if you are not able to, then it is important to opt for the one that is most useful. The classic mixer is practical for light ingredients and simple mixtures, while the bowl mixer comes to the fore when greater capacity and mixing power are required.
We hope this guide has helped you understand which appliance is best to use in the kitchen for any given meal preparation. In any case, having both appliances in your kitchen will help you to be the most prepared for any culinary challenge that comes your way.
For more information about the Tesla mixer models and tips on our small household appliances, follow our blog . If you have any questions or comments, feel free to contact us.