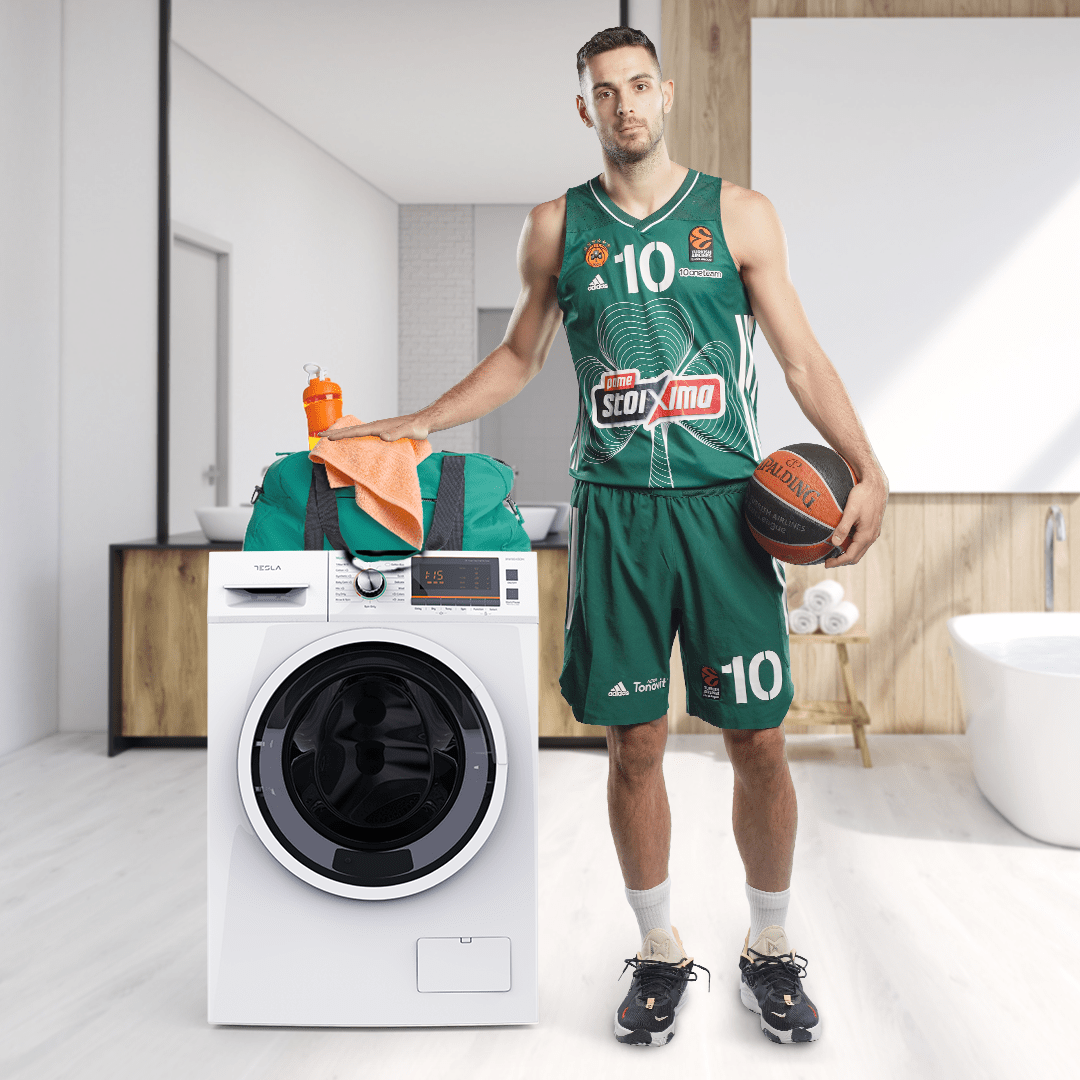 Reading time: 3 min
19.01.2022
VICTORY IS IN THE LITTLE THINGS: CLEAN AND DRY LAUNDRY IN JUST ONE HOUR
How many times have you found yourself in a situation where your work, casual or training clothes are stained or dirty, and you need them as soon as possible? There is no need to panic, because the world of technology and home appliances has advanced so much that there are devices on the market that can clean and dry your laundry in just one hour!
Your biggest ally against piled-up laundry can be a washer dryer combo. They are incredibly easy to use and gentle on your clothes, while saving valuable time that you can spend resting, or on other planned activities.
Tesla combo machines have 16 different programs for each type of fabric: cotton, synthetics, wool, as well as for shirts, sportswear, jeans, bedding and delicate clothing. There is also protection against creasing, which leaves a minimal amount of moisture in your clothes, just to ensure easy ironing. In addition, Baby Care option is at your disposal, which will make children's clothes cleaner, the rinsing procedure more efficient, and the result better for their skin.
One of the misconceptions is that machine drying takes too long. The latest Tesla technology provides the possibility of a fast drying cycle – an ideal mode for quick drying of acrylic laundry or for smaller pieces of clothing. Tesla washer dryer combos have a cycle that includes washing and drying a small amount of synthetic laundry or T-shirts in just one hour!
Some winning tips for more efficient laundry drying
If you have a tumble dryer, put one dry towel in with the wet clothes. The towel will absorb the moisture created in the machine, and it will slowly dry with the rest of the laundry. This way, your clothes will dry faster and will be softer when you take them out of the machine.
After washing the laundry, and before drying it, take it out piece by piece, shake them off, and fold as if you were packing them in the closet – and put them like that in the machine.
When the machine has finished drying, open the drum immediately, wait 5 minutes, then remove the laundry and spread it out on the bed for a few minutes to "cool down".
Never overfill the machine. An overloaded machine cannot do its job and the laundry won't be as soft and gentle. Always follow the manufacturer's recommendation.
There are many advantages to tumble dryers. Not only do they save your time, but they are also incredibly easy to use and gentle on your clothes.