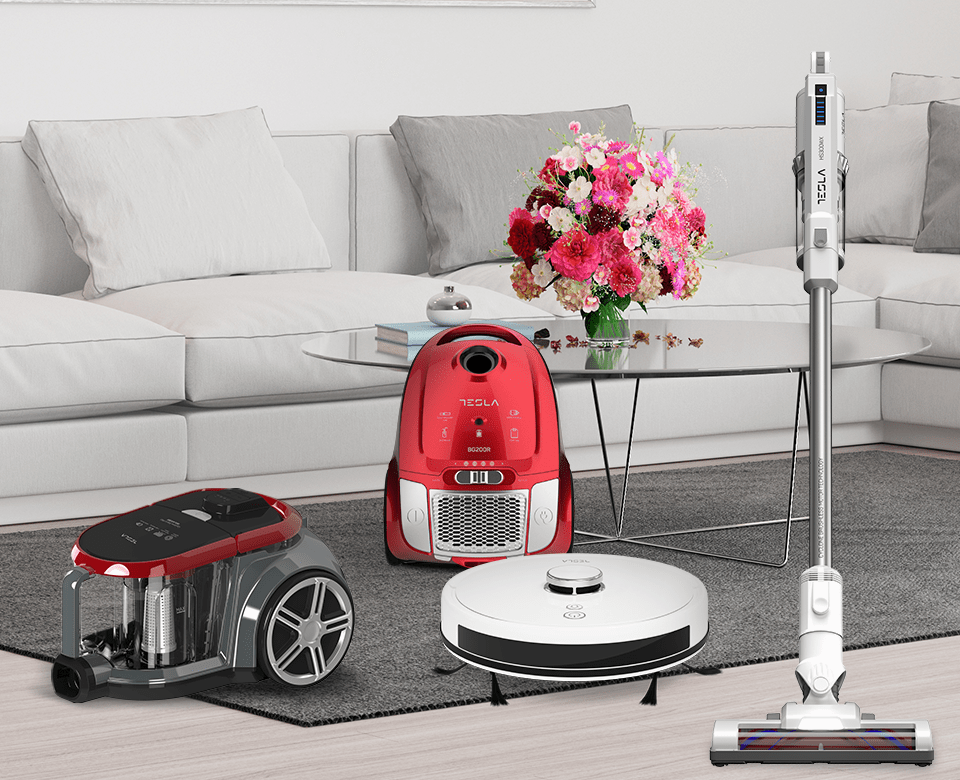 Reading time: 4 min
19.05.2023
VACUUM CLEANER WITH A CANISTER OR A BAG, STICK OR A ROBOT VACUUM CLEANER: WHICH ONE SHOULD YOU CHOOSE?
When tidying up your home, choosing the right vacuum cleaner can be of great importance. However, we often wonder which one should we select, since there are so many models available. In this blog, we'll explore different options, as well as their advantages and disadvantages.
Bagless vacuum cleaner – a vacuum cleaner with a canister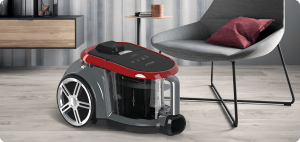 Bagless vacuum cleaners, or nowadays vacuum cleaners with a canister, are becoming an increasingly popular choice. Their main advantage is that you don't need to replace or clean the bag. Instead, these devices use cyclonic separation technology to collect dust and debris in a special canister, which you can easily empty.
This is certainly a more economic option, because you don't have to keep buying replacement bags, and they're handier if you vacuum an item by mistake – a piece of jewelry, a button etc. Also, these devices usually boast strong suction and good air filtration. Additionally, vacuum cleaners with a canister are eco-friendlier, since they help reduce the amount of plastic bag waste.
Their disadvantage: they're usually pricier than traditional bagged vacuum cleaners.
Take a look at our Tesla bagless vacuum cleaners offer.
Bagged vacuum cleaner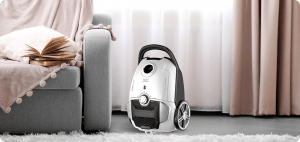 Bagged vacuum cleaners are the traditional choice many of us still prefer. These devices use a bag to collect dust and debris. Their advantage is a more hygienic experience when disposing of the collected dust, because you can simply remove the bag and replace it with a new one. Also, these vacuum cleaners are often quieter than the bagless ones. Still, you have to buy new bags regularly: on a long-term basis, this is an extra cost.
An additional advantage of bagged vacuum cleaners is efficient filtration: Tesla bagged vacuum cleaners use a filtration system that removes dust, allergens and other unwanted particles from the air. Also, bags come with HEPA filters, which can effectively contain small particles: good news for those prone to allergies or respiratory issues.
Simple maintenance is yet another advantage: once the bag is full, simply remove it and replace it with a new one. This makes maintenance much easier, and prevents dust from spreading during the disposal process. Besides, Tesla vacuum cleaners with a filter have useful indicators, which will warn you once the dust bag is full, or when it's missing – as well as built-in overheating protection, for your safety.
Thanks to a bag that keeps the dust and dirt inside, those who use bagged vacuum cleaners are less exposed to dust and allergens while cleaning.
Take a look at Tesla bagged vacuum cleaners offer.
Stick vacuum cleaner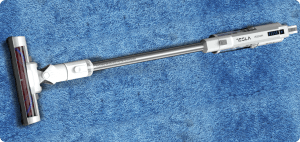 Stick vacuum cleaners are comfortable and easy to use, especially when your home needs a quick cleaning, or for hard-reaching places such as stairs. They combine the advantages of bagless devices with the practicality of a hand vacuum cleaner. Tesla stick vacuum cleaners are cordless, which allows for greater flexibility while you're moving, and they also boast a long-lasting battery and a LED indicator, there to warn you when the battery is empty.
Find out more about Tesla stick vacuum cleaners.
Robot vacuum cleaner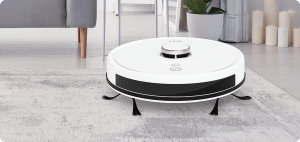 Robot vacuum cleaners are a contemporary solution for keeping your home clean. These autonomous devices use sensors and artificial intelligence to move around and clean the space automatically. Their advantage is the fact they make your life easier, because they can clean your home while you're away, or otherwise busy. Still, robot vacuum cleaners can be more expensive when compared to other options.
Learn more about other Tesla robot vacuum cleaner features.
Conclusion
The final choice between devices with a canister or a bag, a stick or a robot vacuum cleaner, depends on your personal needs and preferences. A bagless vacuum cleaner is a great choice for those who need a practical device, while a bagged model provides a more hygienic experience and quiet operation. Stick vacuum cleaners are perfect for quick cleaning, while robot vacuum cleaners make keeping your home tidy even easier.
Carefully consider your priorities, lifestyle and budget when you're making this decision, in order to choose the model that will best fit your needs.