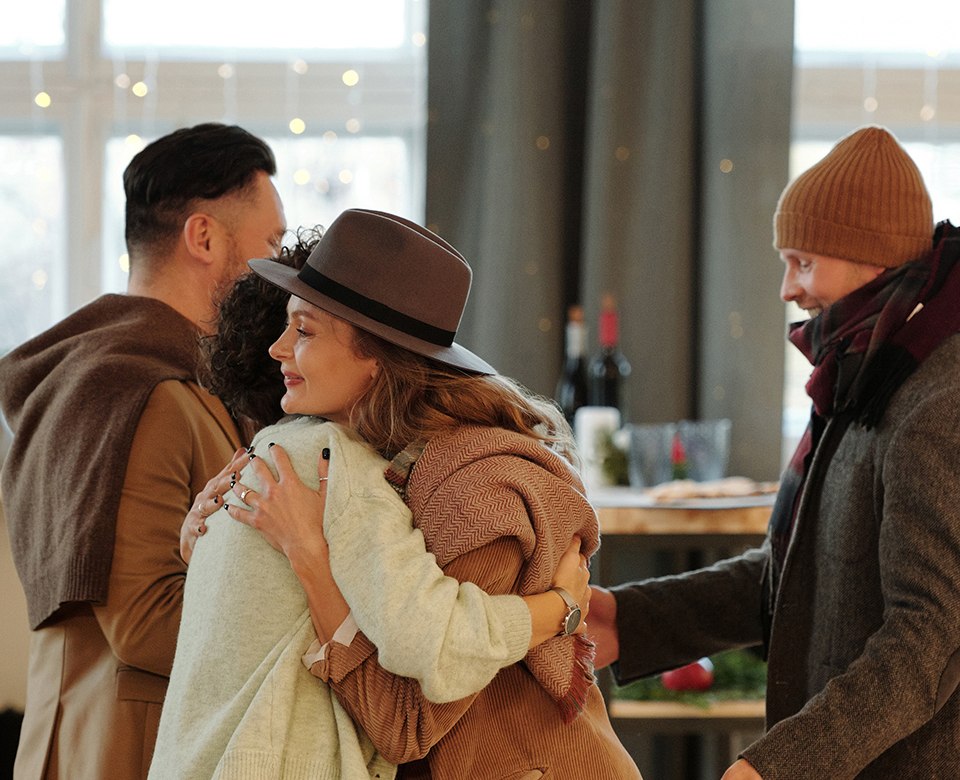 Reading time: 2 min
05.01.2023
USEFUL TIPS FOR UNPLANNED GUESTS
We are sure that everyone has at least once been in a situation where unplanned guests suddenly show up. Instead of focusing on socializing and having fun, we are mostly focused on what our home looks like and what the guests will say about it. How to overcome these unpleasant situations and set your rules of the game quickly and easily with just a little effort, find out below.
An unwritten rule states that unplanned guests bring additional stress for the host with them. There are many tips on the Internet on how to best prepare for these situations. However, we hope that these few tips will motivate you and give you an idea of how to come out victorious every time. 😊
TIP 1: Clear the clutter from visible surfaces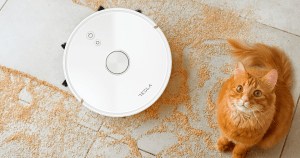 In just 5 minutes, put dirty dishes in the dishwasher. You can turn it on for a quick wash, and it can also be used to hide them until the guests leave. 😉
Turn the robot vacuum cleaner on to do the vacuuming by itself, while you deal with other tasks. After vacuuming, the robot vacuum cleaner returns to its station by itself.
Put all the messy and unnecessary stuff in the room which the guests won't enter.
Don't forget about the bathroom: remove the mess, put the bulky items in drawers, clean the mirror.
TIP 2: Create a good atmosphere with comfortable furniture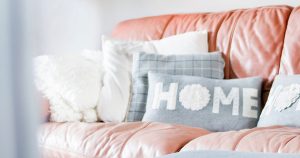 Wash the bed and armchair covers with the speed wash & dry Clean, dry, and fragrant – they will certainly attract attention!
Add decorative pillows and put flowers in a vase on the table.
TIP 3: No one can resist tasty snacks or sweets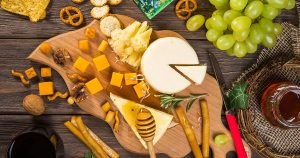 It's always good to have frozen pies or treats in the freezer for occasions like this. You can quickly prepare them in the oven. If you don't have time to go to the store, try quick treats that are prepared in the microwave, or simply slice pieces of bread, put any spread over them, cover them with olive oil, allspice and garlic and bake in the oven. No one can resist these homemade snacks!
If your guests like simple sandwiches, try to prepare them in the sandwich maker just before they arrive. If you have walnuts, hazelnuts, and other similar foods in your pantry, don't hesitate to put those out as well, especially if you have small, decorative bowls.
TIP 4: The first impression is the most important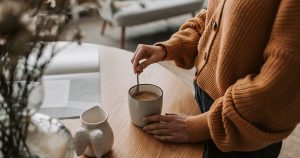 Just before the guests arrive, make coffee. Let that appealing fragrance spread through your home.
If you have fresh fruit, welcome them with homemade juice.
Turn the music on.
TIP 5: NEVER apologize for the state of your home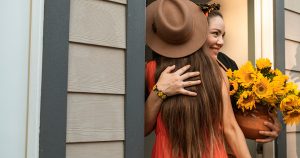 Real friends don't care about unimportant things, and by apologizing you only draw attention to something that they probably would never even notice.