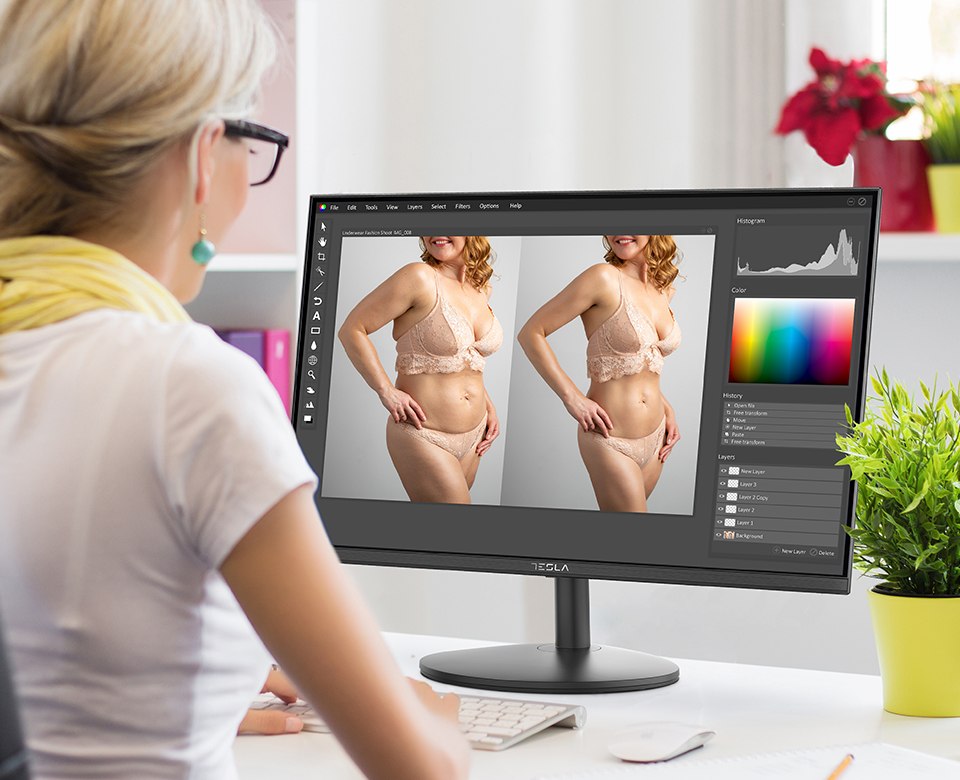 Reading time: 5 min
08.06.2021
UNLEASH YOUR CREATIVITY: FREE DESIGN AND EDITING PROGRAMS!
Whether you're an amateur retouching a photo or a professional designing a logo, you've certainly used some of the Adobe programs. Free programs that successfully cover most of these features are a great alternative.
Using the Adobe package is quite expensive and you often don't even need the whole package – these free programs will perfectly meet all your needs.
Of course, you can also buy Adobe packages with only a small number of programs, but you will still pay a fairly higher amount than usual for editing photos / videos / sound / logos / etc. In addition, there are cancellation fees, which are quite high if you try to leave the annual plan early.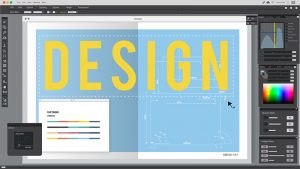 The Adobe package is definitely desirable if you design professionally – to an extent that easily pays off the programs you use. However, if you are looking for free alternatives that don't take up a huge amount of space on your computer, but have a very good interface suitable for your monitor, we have a few suggestions.
While nothing can beat Photoshop, there are plenty of cheap or free tools you can use to achieve much of what this app allows you to do. These programs can even prove to be more useful, because you don't really need a lot of graphics editing option if all you want to do is some minor photo editing from time to time.
For professionals: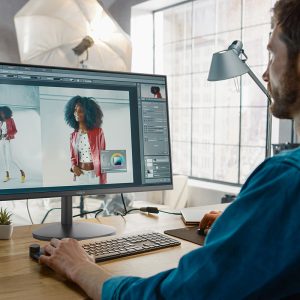 If you want to do photo editing or graphic design – basic, intermediate or advanced techniques – Affinity Photo is the right choice for you. This program isn't free, but even without a subscription it offers more than enough possibilities for the needs of most people, all in a pleasantly designed interface. There are often discounts for the full program purchase, which makes the price quite attractive. In addition, there is a Free trial period.
For amateurs:
Photopea / SumoPaint are free alternative to Photoshop that completely clone the user experience and interface, while having great features. These are ideal apps when you need to briefly edit a photo.
This free photo editing program has been an alternative to Photoshop for decades. It's handy when you need to make some adjustments without an editing app. GIMP is pretty easy to use, but even if you have to spend a little time to get a feel for the app, you can enjoy the fact that you pay absolutely nothing to use it.
Easy to use with a comprehensive set of features for artists and professional cartoonists. It was developed by real artists – so you know that all the new updates and features that they will actually use themselves – are both completely open source and free to use.
The only major drawback of the app is that there is no real customer support, so if you have a problem, you will need to open community forums to find a solution. The app is also available only for Windows and Mac desktops and there are no open source versions for tablets or phones.
This free open source application has been around for almost two decades and is often mentioned as a compelling alternative to the more expensive Adobe Illustrator. The app should be enough for all your usual needs. Professional designers may want to stick to a slightly more robust application like Affinity Designer or Corel Draw.
This is another free open source application that has been around for almost two decades. This should be mentioned, because it's usually a pretty good sign that a certain app works great and provides value. You won't waste a year mastering it.
Scribus is basically the only free alternative to InDesign, at least the only one worth spending time on. There are other paid apps, including the wonderful Affinity Publisher, but we don't recommend switching to a paid app if you just want to complete a basic page layout project. Scribus is probably all you need.
Disadvantage? Scribus cannot read raw Adobe InDesign or QuarkXpress files. You can work around this by importing .XTG or .IDML, but it's not quite the same.
Based on the reviews, it is difficult to really choose a winner between these two free (open source), alternatives to Adobe Lightroom. So why not try both? Choose what makes the most sense after you have had a chance to look at both their user interfaces.
Maybe Darktable is a touch more practical for a desktop computer.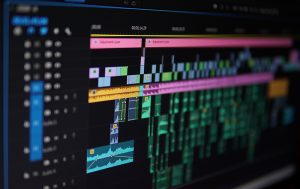 If you are looking for an appl that allows you to edit, fill and sign .PDF files, Adobe Acrobat makes this process very easy, but this benefit will cost you at least $13 per month.
You may be able to get away with the free version of PDF-XChange Editor, provided it does not stamp your document for any function you use. For Mac, try PDF Expert; it's cheap, great, and convenient for syncing and editing files on Mac, iPhone, and iPad.
If you need a video processing tool that is as powerful as Adobe Premiere – minus a few restrictions on "free" versions of the app over the paid version – then you'll want to have DaVinci Resolve. Of course, there are other free / open alternatives, like Olive or Kdenlive, but DaVinci Resolve is the best. Features, user interface, stability, everything is great; If you don't want to waste hours of your life becoming a master of Adobe Premiere, work on your DaVinci Resolve skills.
Audacity is a great free audio editing app. For basic purposes – creating ringtones, narrating YouTube videos, or editing podcasts – you can't go wrong with this app. Adobe Audition is, of course, a top-notch program, but when you don't have to use the paid version, because your sound processing needs are not demanding, Audacity is a great choice.