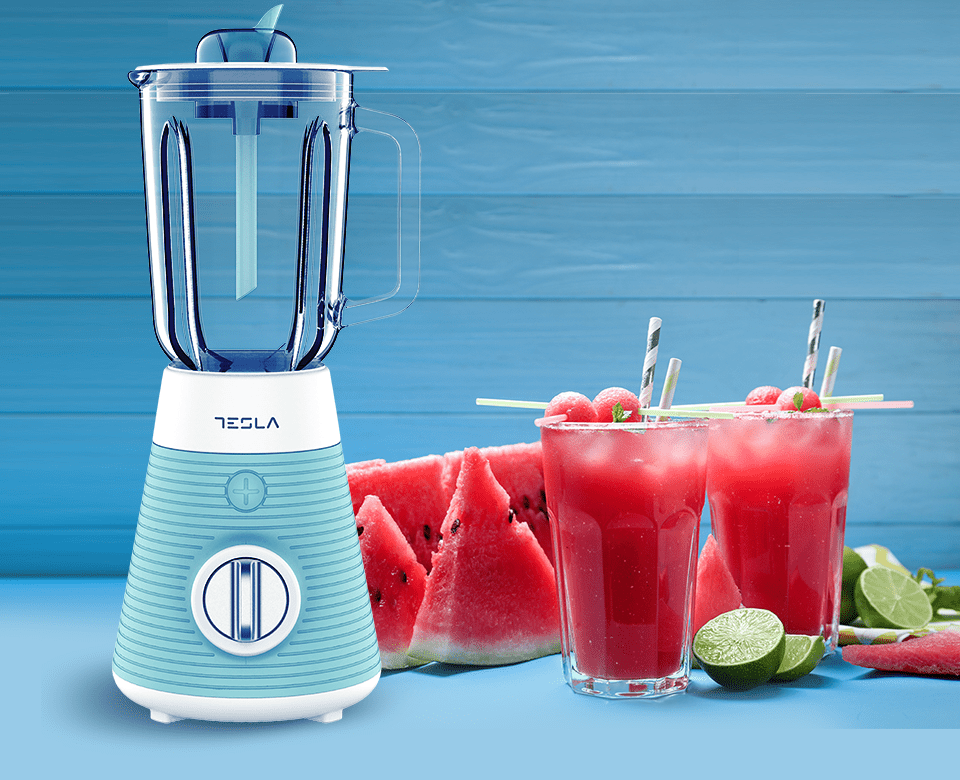 Reading time: 5 min
25.08.2023
TWO QUICK IDEAS FOR HEALTHY AND REFRESHING BEVERAGES!
Do you need a go-to refreshment for a hot summers day? Try these easy-to-make revitalizing drinks that you can prepare at home. The healthy and tasty choice for optimum hydration. 😊
Watermelon & ginger zinger 🍉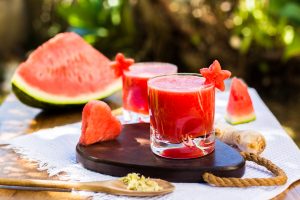 Ingredients:
👉 4 cups chopped watermelon, without seeds
👉 1 teaspoon of freshly grated ginger
👉 1 sqeezed lemon
👉 Fresh mint (to taste)
👉 Ice (as icy as you want it)
Instructions:
Using a Tesla blender, blend until there are no clumps.
Use a strainer to separate the watermelon juice from the pulp
Add grated ginger and fresh lemon juice.
Stir well and put in the refrigerator to cool.
Crush the ice in a Tesla blender and pour into a glass.
Pour the cooled juice over the ice.
Add the fresh mint.
Serve and enjoy!
Iced green mint and lemon tea 🍋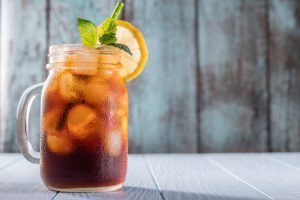 Ingredients:
👉 4-5 bags of organic green tea
👉 1/4 cup fresh mint (you can also use dried)
👉 1 lemon, cut into rings
👉 Honey or another natural sweetener to taste
👉 Ice
👉 Water
Instructions:
Boil approximately 4 cups of water and remove from the stove.
Add bags of green tea and mint, and let it soak for 5-7 minutes.
Remove the tea bags and mint, and leave to cool at room temperature.
Transfer the cooled tea to the refrigerator to cool completely.
Put lemon slices and a little mashed mint in a glass.
Crush the ice in a Tesla blender.
Add crushed ice to a glass, pour the cooled tea over the ice and stir gently.
Add honey or another natural sweetener to taste and stir until dissolved.
Serve cold and enjoy!