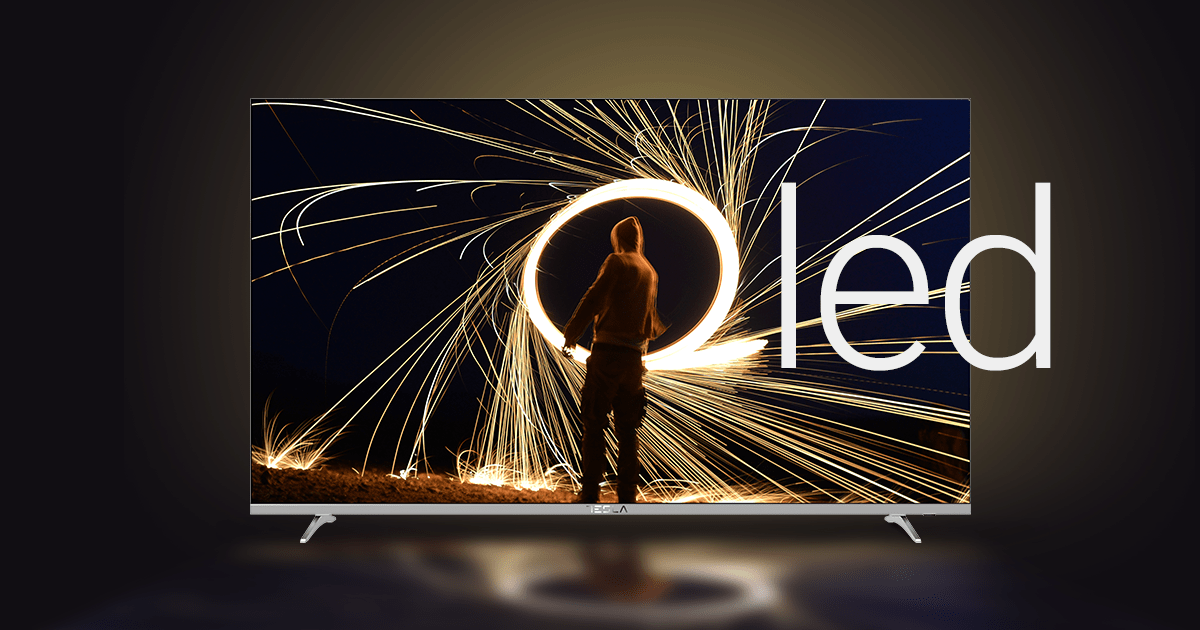 Reading time: min
26.04.2022
TESLA QLED TV: MORE THAN 1,07 BILLION AMAZING COLORS
Tesla QLED TV brings a whole new level of watching TV. Once you try it, going back will no longer be an option. It brings more than a billion colors and a host of entertainment options right to your customers' homes – in other words, it's designed to delight!
Let's go through all the main features of this great and long-awaited model.
More than a billion shades of color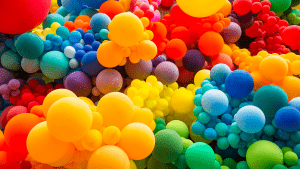 Tesla QLED TV has Quantum Dot technology, which brings more than a billion shades of color into your home every time you turn the TV on! The brightest Tesla TV so far, with excellent contrast, vivid scenes and great color reproduction allows you to clearly see every detail.
Enjoy the incredible experience, superior quality and great color reproduction. It's time to see every detail in the most perfect way.
Powerful musical experience
The impressive audio system – which includes a powerful Class D audio amplifier and powerful BOX speakers with its own resonant boxes – has the capacity to turn any room into a real dancing podium. In addition to a great media player, it features the most popular music streaming services, such as Deezer, Spotify and YouTube music. And for a full cinematic experience, there's Dolby surround support!
One remote is all you need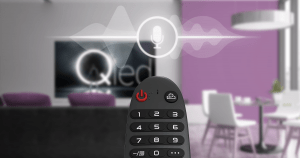 Use the magic remote as a computer mouse: this is a universal device that can replace two or more remotes that you keep in the room, and you never know which one to use. With the magic remote, you can easily navigate and zoom in on important details, and use quick access buttons, which are easily adjusted to automatically open certain applications.
AI voice recognition system
The built-in ThinQ AI voice recognition system supports more than 13 different languages. From search options to menu functions, you can control the TV, search for information, play music or browse movies and series simply by speaking into the microphone of the magic remote control.
Balance in simplicity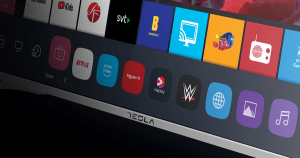 This TV's operating system is designed to integrate the enjoyment of watching traditional, live broadcasts with popular digital content, which provides a great balance between classic TV broadcasting and on-demand programs. With the home dashboard function, you can easily control all inputs, settings and connected devices.
Unlimited options
Do you like to multitask? Not a problem, because this Tesla TV allows you to split the screen, so you can watch TV (or play games with a console or a computer connected via HDMI) and browse the Internet at the same time! Easily create shortcuts, schedule apps, and find a variety of settings.
With all the useful features and smart options provided by webOS, a great user experience, a multitude of connectivity options and much more, this is one of our best TV models so far!