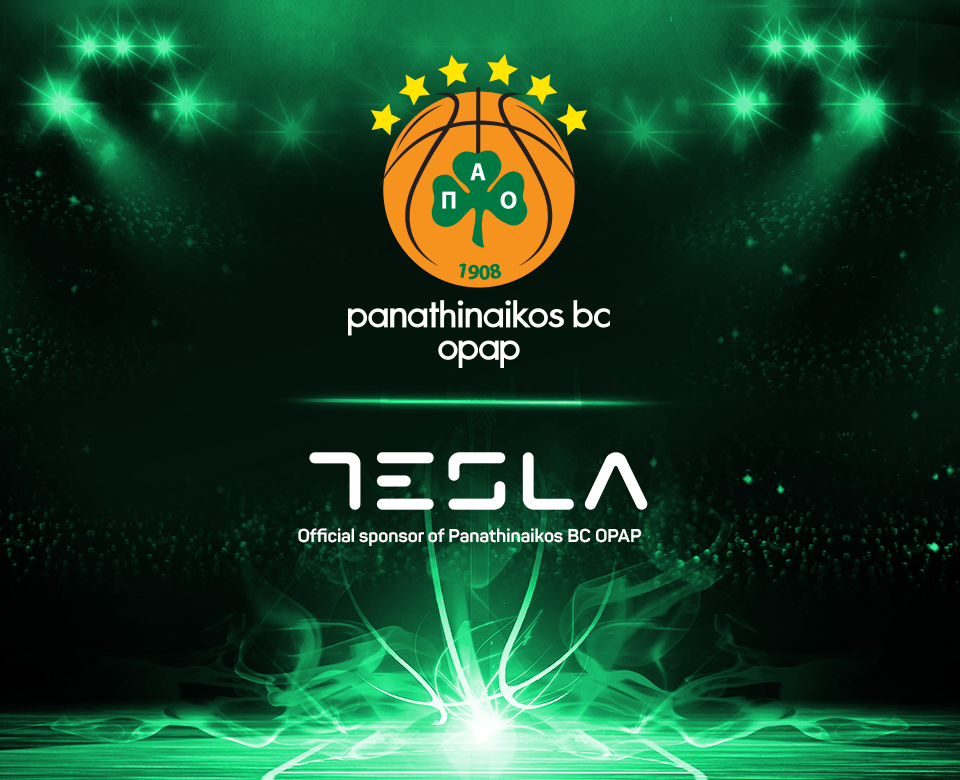 Reading time: 2 min
28.09.2021
TESLA IS THE OFFICIAL SPONSOR OF PANATHINAIKOS BC OPAP FOR A SECOND YEAR!
After a successful year for both parties, the sponsorship continues into a new season
We love to share amazing news as much as anyone else, which is why we are so excited to announce that Panathinaikos OPAP basketball club and Tesla have continued their last year's agreement, extending the sponsorship into season 2021/2022!
After a successful season for both parties – one that included expanding the portfolio on our side (in Greece, but also in other countries) and even more titles for the renowned club – we're quite happy to continue with this winning collaboration.
Last season, Panathinaikos BC OPAP has won the Basketleague and Greek Basketball Cup, winning at least one title for 26 years in a row! As a club with an outstanding history and legacy, as well as a great current team, it's moving confidently into the next season – hoping to provide even more memorable moments to all sports fans in the country and region.
With steady and stable success being one of the characteristics both Panathinaikos BC OPAP and Tesla share, we can't wait to see what the future holds for the duo. Based on the previous experience, we'd bet there'll be more causes to celebrate on both sides.
Best of luck for the upcoming season!