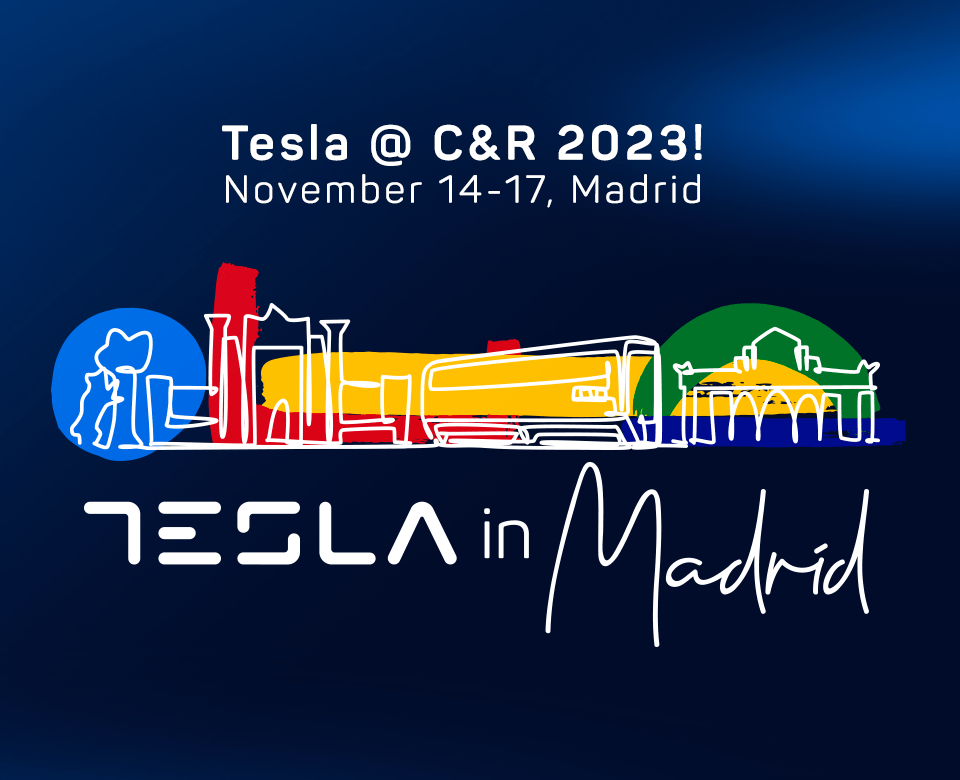 Reading time: 2 min
18.10.2023
TESLA IS SET TO SHOWCASE THEIR STANDOUT RANGE OF AIR CONDITIONING SYSTEMS AT C&R IN MADRID!
C&R is the place to set the bar in the HVAC sector, and Tesla has come prepared for this year's Madrid event, promising to showcase their newest and best products crafted using the latest technology, ecological considerations, and innovative design.
Tesla is gearing up to present its newest air conditioning systems, air purifiers, dehumidifiers, humidifiers, and aroma diffusers at this year's C&R: International Air Conditioning and Refrigeration Exhibition, held in the lively city of Madrid.
C&R is the most important commercial event in the Air Conditioning, Heating, Ventilation and Industrial and Commercial Refrigeration sectors, and will be a prime opportunity for Tesla to exhibit its impressive range of technological and sustainable products.
C&R will be held in Madrid between the 14th – 17th of November.
You can find us in Hall number 9, at stand 9F31.
Learn more about the event by visiting: https://www.ifema.es/en/cr
Tesla is a global provider of home appliances and consumer electronics of the utmost quality and is one of the fastest growing brands in the consumer electronics market. The company's portfolio encompasses a wide range of innovative technological devices that are tailored to the needs of consumers including TVs and monitors, air conditioning systems and air purifiers, kitchen and cooking appliances, washing machines and various other electronic devices such as wearable air purifiers, laptops, and mobile phones. Tesla currently has a presence in more than 15 countries and doesn't plan to stop there.
Follow all updates on Tesla via the following links:
LinkedIn: https://www.linkedin.com/company/tesla-consumer-electronics/mycompany/
Facebook: https://www.facebook.com/TeslaInfoInternational
IG: https://www.instagram.com/tesla.info.global/