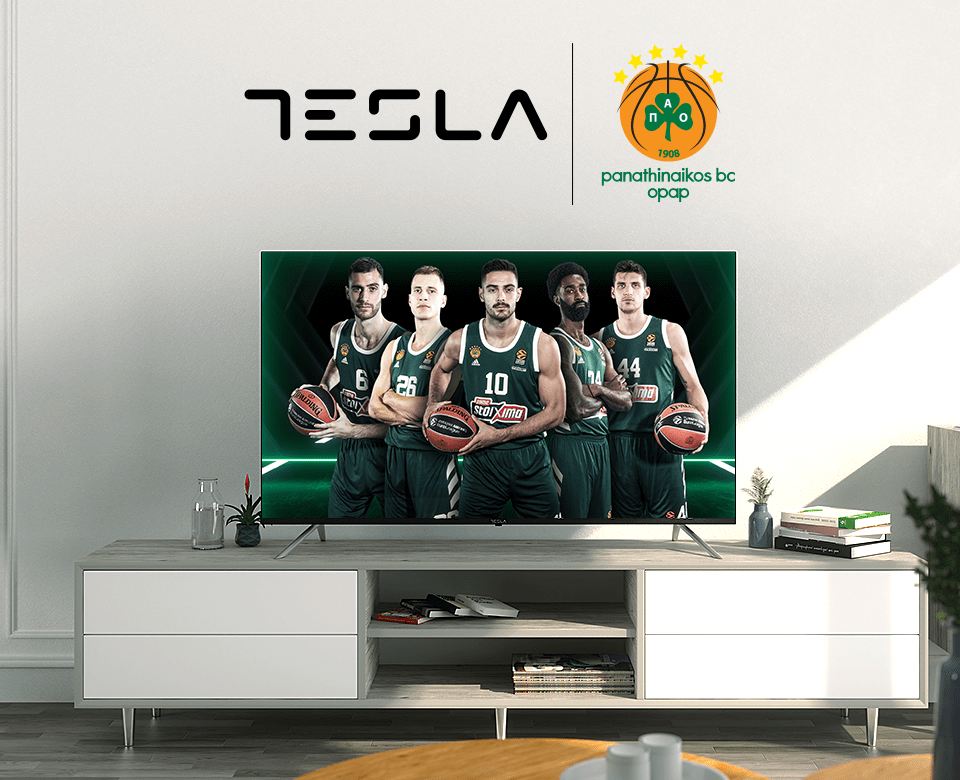 Reading time: 2 min
09.10.2020
TESLA IS AN OFFICIAL SPONSOR OF PANATHINAIKOS BC OPAP!
We've joined forces with the famous club
Exciting news for all the basketball lovers ahead! We're proud to announce that we have signed a one-year agreement with Panathinaikos OPAP basketball club  for the 2020/2021 season, which makes Tesla the newest official sponsor of the team!
Tesla is now joining the company of sponsors of a club with an extraordinary history and an abundance of amazing players throughout the seasons. Founded in 1919, Panathinaikos BC OPAP has, among other competitions, won six European Championships – creating an outstanding legacy – and continues to walk the path of success with a great current team.
It is the shared vision of bringing joy to everyday life that brings Panathinaikos BC OPAP and Tesla together: we're proud to be creating a comfortable environment with high quality video and audio for all sports lovers, as well as being a part of all those exciting and celebratory moments.
We'll keep you updated on this friendship, and wish the team all the luck in the upcoming season!