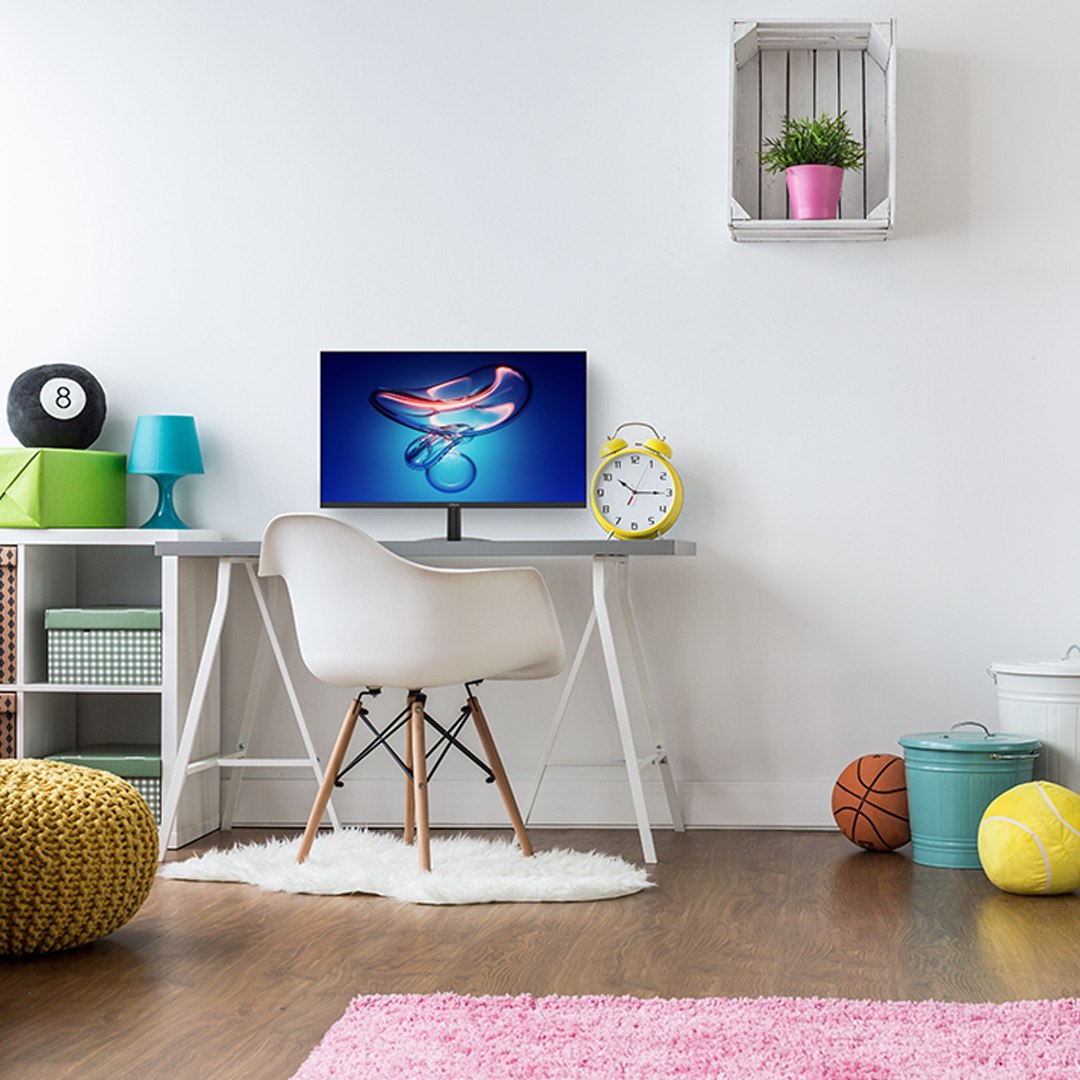 Reading time: 4 min
20.05.2022
ROOM ARRANGEMENT FOR A SCHOOLCHILD
When they start school, every child wants for their own separate space in a room, where they can do their homework in peace, invite friends or just play.
Purposeful and creative room decoration, in which you invest your attention and love, can make it a pleasure for your child to spend time in.
The room arrangement for schoolchildren should, above all, be well organized. Before going to school, children's rooms are designed as rooms for babies, with plenty of space for games, and shelves and boxes for storing toys. However, when school starts, your child gets a whole range of completely new activities, so the room must be adapted and equipped accordingly.
For an easier organization of space, it is best to divide the child's room into several zones:
Area for studying and homework
The study area for schoolchildren should be located near the window – a source of natural light. Furniture you will need for this area: a desk, a desk chair, a drawer, shelves or a chest of drawers. As children use computers more nowadays, it is good to provide a larger table. As for work accessories on the table, in addition to tablets or laptops for remote lectures, it is advisable to provide a monitor. When choosing a monitor, make sure that it has a built-in bluelight filter and flicker free technology, like Tesla monitors do, which have a preventive influence for the onset of visual impairment. Using a monitor is also important, because the child will sit with its back straight, and not slouched. Be sure to check if your child's tablet model can be connected to one of the monitors.
When it comes to a deskchair, we recommend that you opt for the one with a backrest and an adjustable seat. This will be very important for your child, because a standard size desk can be too high in the beginning, and you can solve this problem by adjusting the height of the seat.
Fun and play area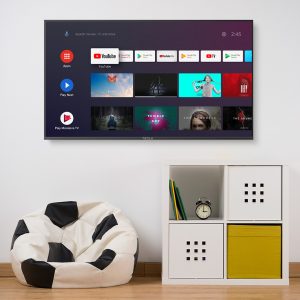 In order for the children's room to be as fun as possible, but also equally tidy, it is necessary to determine the area where the child will be able to store toys, as well as a specific space to have fun. You can be more creative in this part of the room, but be sure to follow the interests of your little ones. If your child loves music – provide a space for an instrument, for sports – provide a place to keep the sports equipment. If they like to paint and draw – buy an easel and paint. Kids today, in addition to playing, love to watch TV. 😊 In the entertainment corner you can set up a TV, and make sure it's an Android version, so they can watch all their favorite cartoons, either via YouTube or some other apps.
Rest and sleep area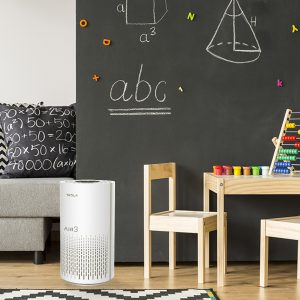 The rest and sleep area should be comfortable, consisting of a bed and a nightstand. In children's rooms, the bed is mostly placed on the longer side against the wall, and it is often in the very corner of the room. This is generally the best option, especially when the room is small. Since the bed in the is used both for sleeping and sitting when the child's friends come, you should also consider a folding bed or, if you do not have enough space, a bed with many colorful pillows, which would serve as a backrest.
If your child suffers from an allergy, or you simply want for them to have clean air in their room, place an air purifier near the bed or play area. For rooms up to 36 m2, use models such as Tesla AIR6, and for smaller rooms (up to 22 m2), choose the Tesla AIR3.