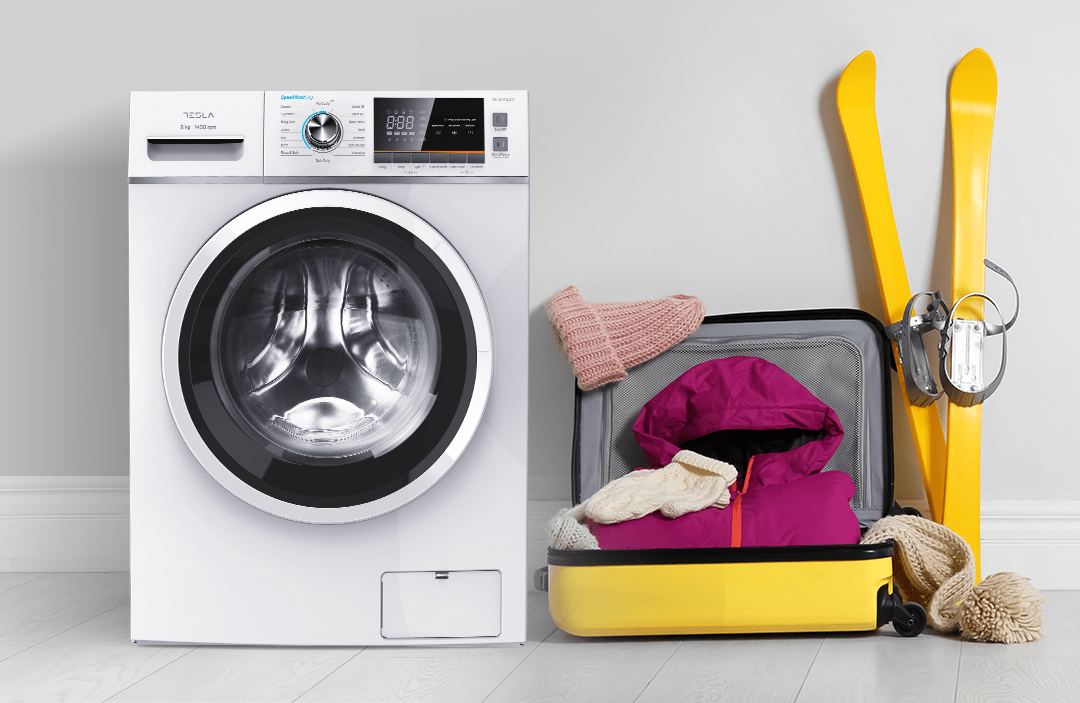 Reading time: 4 min
21.01.2022
HOW TO WASH AND MAINTAING YOUR SKI WEAR
Skiing is one of the most beautiful, but also most demanding sports. Primarily, because you must be equipped with a special wardrobe, equipment and numerous ski accessories.
Since it is mostly expensive and high-quality clothes and equipment, it is necessary to pay extra attention to its maintenance, so that it can be used for as long as possible.
TAKING CARE OF JACKETS AND SUITS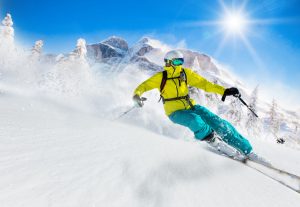 As you probably know, jackets and ski suits fabric mainly consist of two parts – the inner part, a waterproof, air permeable membrane and the outer part, the face of the fabric which is coated with a durable, waterproof layer, which prevents soaking.
Over time, due to dirt and regular wear & tear, the outer layer of the fabric begins to absorb water. This affects the performance of the pants or jacket as your inner layers become wet.
Most people think that this is a sign that the equipment has lost its water resistance, but in fact it is bad "breathing" of the fabric. This does not mean that the equipment needs to be disposed of. A little special care and maintenance should breathe new life into your equipment.
So, let's move on to the point: how to properly wash ski jackets and suits?
Ski wear  is washed at a temperature of 30 to a maximum of 40 degrees, and it is obligatory to use pre-washing, as well as additional rinsing. If you can, get detergents specifically designed for washing waterproof utility clothing and maintaining its features.
First of all, check the instructions for washing your clothes and stick to them. Fasten all zippers, vents, secret pockets and close all velcro straps. After washing, if indicated on the label, dry the equipment in the machine for some 30 to 40 minutes. Medium-strength drying will strengthen the outer layer on your equipment and extend its lifespan.
WASHING AND DRYING DOWN JACKETS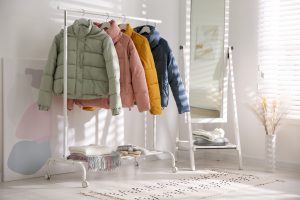 These jackets are a little harder to wash by yourself due to the composition of the filling, but it is certainly not impossible.
What you have to keep in mind when washing and drying a down jacket in the machine is that the feathers inside the jacket can lose their original shape. To avoid ruining your favorite winter jacket, read these tips:
Do not wash multiple jackets at once. A down jacket will fill with air during the wash and take up most of the space in the drum, so do not overload the machine and wash only one jacket.
Do not use classic detergent. Be sure to wash down jackets with a liquid detergent for delicate fabrics or a specialized detergent for this type of clothing.
It can also be useful if you put a couple of tennis balls in the machine during drying to "inflate" the feathers and prevent lumps from forming.
Avoid the centrifuge. Feather jackets do not have to be washed more than once or a maximum of two times a year, so when you wash them do not use the centrifuge.
Shake off the jacket before drying. You can put it on a wire or put it on a spool, but be sure to shake it top to bottom to arrange the feathers.
If you dry the jacket in the machine, always do it at the lowest temperature. Rapid drying at high temperature will dry it only on the outside, and leave it wet on the inside. Be sure to put silicone or tennis balls in the dryer, just like when washing.
GLOVES, HATS AND SCARVES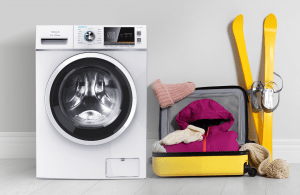 Knitted scarves and hats also require special maintenance, because their improper washing and drying can lead to deformed shape. You can always wash them by hand, but if you still want them to be really clean, put them in the machine, but take care of a few things. First, put only woolen things in the machine. Second, use a special program for this type of fabric. Tesla washing machines have a particularly gentle washing program, which prevents the lumping of woolen material thanks to longer breaks during the cycle. As for the gloves, if they are leather, lubricate them regularly with a specialized cream to prevent cracking. It is enough to wash ski gloves before and after the ski season, in one of the fast programs, with as little detergent and centrifuge as possible.
Don't forget about ski gear maintenance
Preparing for skiing definitely means preparing and maintaining your skiing equipment. Just as it is imperative that your ski wardrobe is in excellent condition, so should your ski gear be maintained and ready for the slopes. After good maintenance and storing the skis during the year, it is necessary to take certain steps before going to the snow so that your skis are completely ready: sharpen the edges of the skis, adjust the bindings and lubricate the sliding surfaces. If the skis are completely new, they require better preparation, so we advise you to do it at a ski service or equipment store.