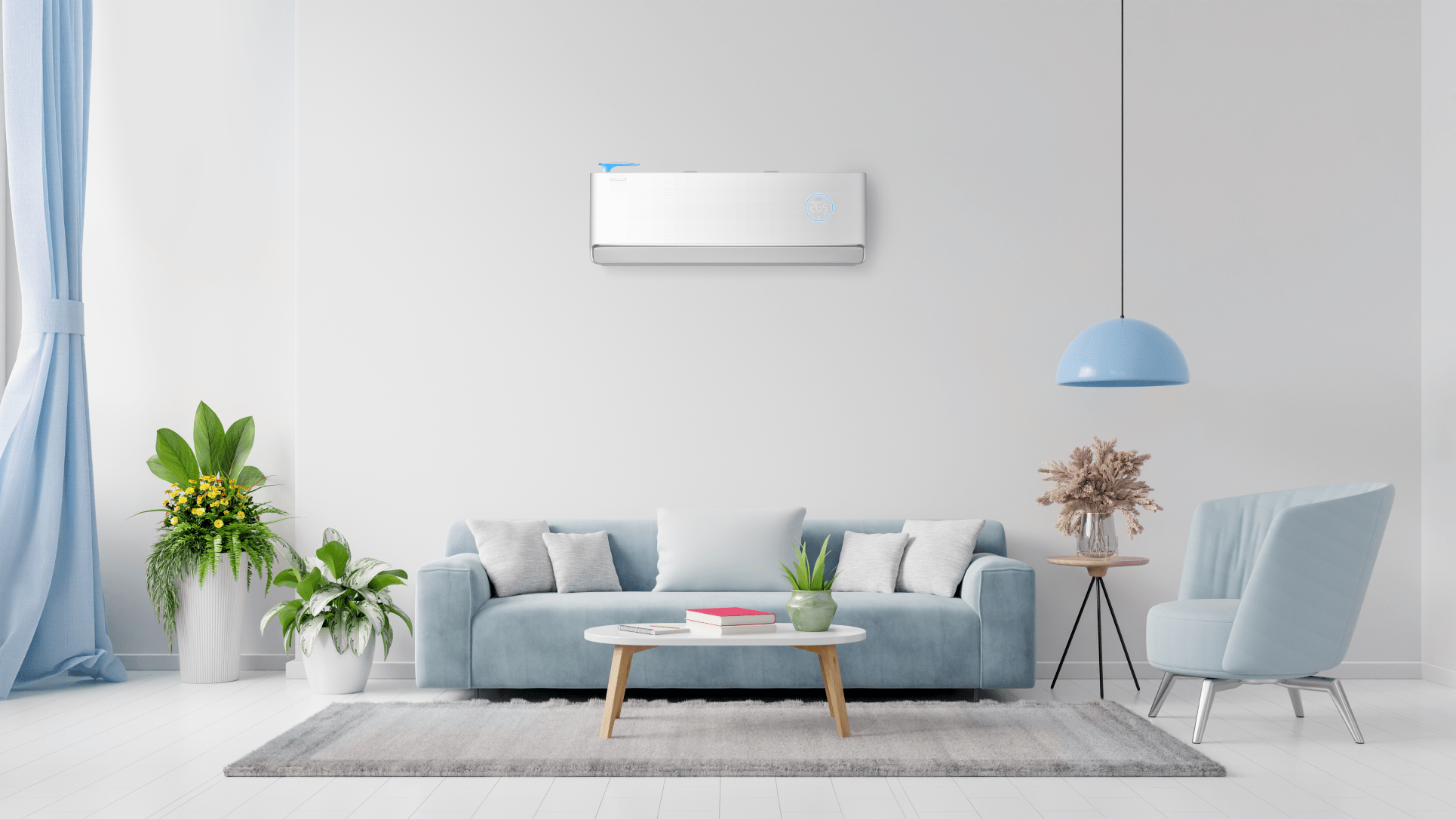 Reading time: 3 min
04.10.2022
HOW TO QUICKLY WARM YOUR HOUSE OR APARTMENT?
We were all surprised by the sudden change in weather and we're still getting used to the cold days after a very hot summer. What we all need at this moment is an instant solution to quickly heat our houses or apartments, to get through the period before the start of the heating season easily and quickly.
We have an ideal heating solution: inverter air conditioning, which is becoming increasingly popular, not only because it operates efficiently, but the technology behind the devices ih very economical. Here's how to choose the right model, how cost-effective this heating option is and what advantages it offers.
What are inverter air conditioners and how do they work?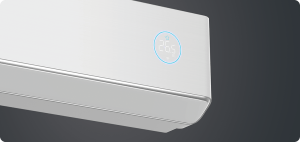 Inverter air conditioners are advanced tech devices, much more efficient than conventional air conditioners, consuming about 30 percent less electricity. Inverter technology implies the operation of the compressor, which is always on but only uses as much energy as it needs. This way, the compressor consumes electricity sparingly and when necessary, which is reflected in lower electricity bills. When buying inverter air conditioning, pay attention to the energy efficiency label, i.e. it is necessary that the device has an A+++ or A++ energy class mark.
What are the benefits of heating with air conditioner?
In addition to the advantage of saving energy, the main feature of the air conditioner is very fast heating. The inverter air conditioner starts producing heat immediately after switching on, without having to heat up first for or accumulate during the night.
Added benefits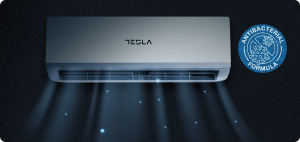 Comfort. Inverter air conditioning helps you heat the space without physical effort, waiting, burning, storing and purchasing raw materials. That way, you will have more time for yourself and your loved ones.
Silent operation. Inverter air conditioners feature quiet operation and are less noisy than standard air conditioners.
Fresh air. You don't have to worry anymore, because the new Tesla air conditioning models enable the flow of outside air of up to 30 m3/h! They also have an antibacterial formula, which provides additional help in the fight against harmful microorganisms.
Long lifespan. They are long lasting –  just need to be installed, regularly maintained and will serve you smoothly for years.
Pay as you use. You will pay more only during the heating season, when the electric bills are higher, not throughout the year.
Potential additional savings. If you use the devices that consume a lot of energy only on a lower tariff when the electricity is cheaper, you will save a considerable amount of money.
How much space can the air conditioning heat?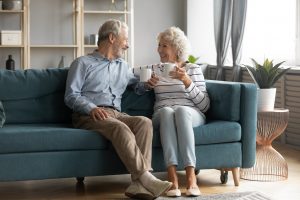 Choose the capacity of the air conditioning according to the size of the space you want to heat. It's simple, for a larger space choose an air conditioning with a stronger capacity and vice versa. Air conditioning capacity is indicated by BTU (British thermal units).
For a room up to 35 m2, the capacity of 9,000 BTU is sufficient.
From 35 m2 to 60 m2 you can choose a capacity of 12000 BTU.
From 60 m2 to 80 m2, an air conditioner with a capacity of 18,000 BTU.
For a space of 80 m2 to 110 m2, choose a device with a capacity of 24000 BTU.
Look for Tesla inverter air conditioning and provide yourself and your loved ones with a warm home and economical heating.