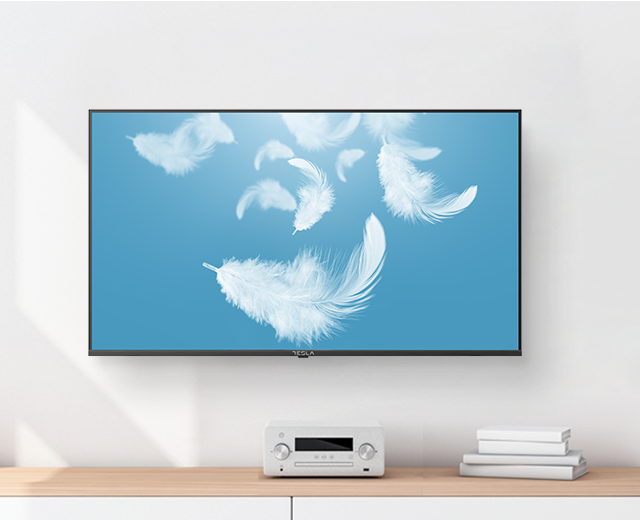 Reading time: 2 min
24.02.2020
HOW TO IDEALLY PLACE YOUR TV
Even though Tesla quality TV panels allow for a great visibility from every angle, no matter where you put the big screen, here's a couple of tips and tricks on how to ideally place your TV.
Apart from the basic advice – which you probably already guessed is to put the TV opposite from the place you're watching it from – it is quite important to place this device at eye level: between 90 and 115 centimeters from the floor.
When it comes to the ideal distance from the TV, you'll find the best advice in the table below.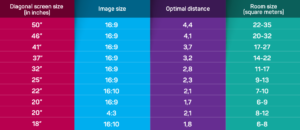 Tesla TVs are quite convenient wherever you decide to put them – on the wall, on the top of a shelf or inside one.
Apart from the screen size, when we're talking distance, it is also important to keep the image resolution in mind. Tesla TVs, along with the appropriate dimensions, also boast a great resolution, quality image and a great sound.
Quite often, people make the mistake of placing the TV next to a window. The reflection of light will get in your way of clearly seeing images and colors, so avoid this angle.
If you want a large TV but have a small apartment, we advise placing your TV on the wall. A shelf will only occupy even more space. Besides, a TV on the wall works great even in larger apartments, plus it can easier compliment any chosen interior. This way, you can surround the device with some wall shelves, and then add a bit of décor: interesting details, books, decorative boxes, vases, flowers, pictures… The wall will surely become more interesting!
Another way to create a home of your dreams, a place where you will enjoy and be completely comfortable, is choosing the right color of walls you wish to place the TV on.
If the wall is of a bright color, you can paint a part of it in a darker shade and place the TV there, so it blends in.
This way, when your TV is off it doesn't steal the spotlight, but when it's on – the colors and images are even more emphasized.
Additionally, wallpapers can serve as an interesting background for your new TV. They add some dynamics to the interior, at the same time allowing the TV to fit better into new surroundings.
Nevertheless, if you really want the TV to be seen, the shelves should be of a much brighter color: white or that of beech and ash.
To conclude, you don't need a lot to fully enjoy yourself. It is enough to choose the right Tesla device, according to your taste and possibilities, grab some favorite snacks and settle comfortably into your favorite corner.
An extra advice: Avoid bedroom TVs. Your living room should be the place for entertainment, while the bedroom should be reserved for resting.