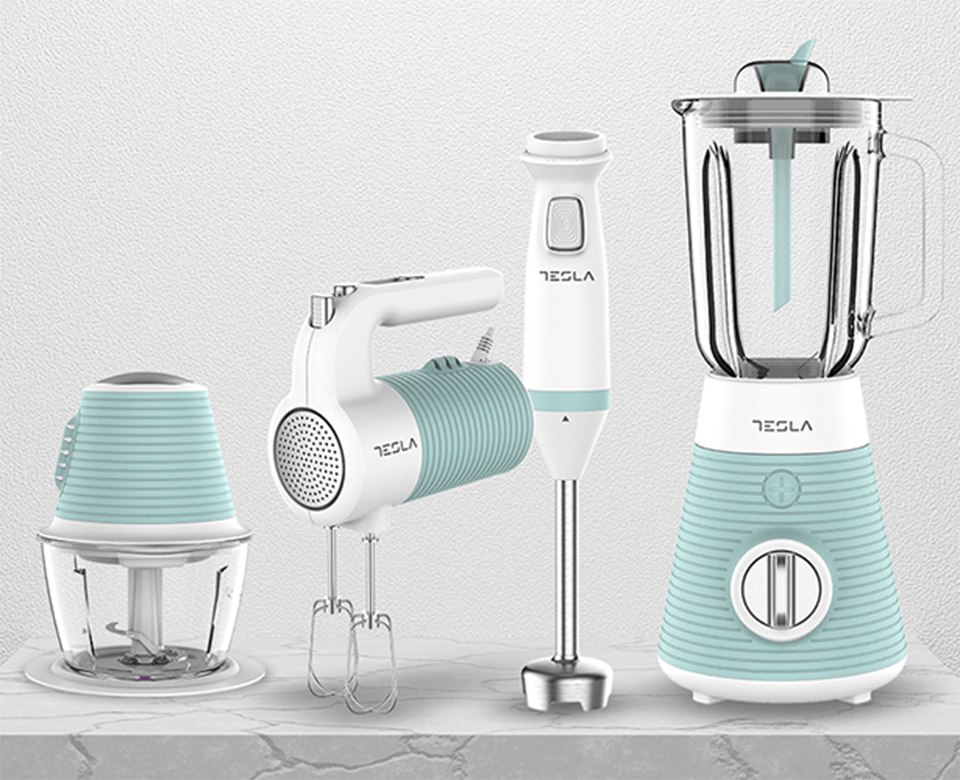 Reading time: 3 min
29.11.2022
HOW TO EASILY AND EFFICIENTLY PREPARE FOOD FOR THE HOLIDAYS WITH AMAZING APPLIANCES?
We are slowly approaching the end of the year – the weather is getting much colder and the days shorter, and the New Year's euphoria is just beginning. The days of late autumn and winter always put us in in a holiday mood, with Christmas and New Year just around the corner. What we most look forward to is getting together with family or friends – something we dearly missed in the previous 2 years.
Preparing food for the holidays can be a stressful activity, because it needs to be done several days in advance –  from pies, sarma, salads, scones, to cakes and cookies. Here are a few tips that can make this process easier and shorter.😊
Small household appliances – perfect allies for preparing the festive table
So small, yet irreplaceable. Whether you need them for chopping, grinding, preparing salads or sweets, it is very useful to have devices that will help you do it as efficiently and quickly as possible.
The chopper enables all vegetables for salad or soup to be finely chopped in just a few minutes
With a stick mixer or blender, preparing sauces is done in no time, almost effortlessly
The mixer allows practical and easy preparation of all cakes, fillings and dough
Kitchen robot
One device that offers everything, so you don't need to use excessive food preparation appliances. With several different extensions, it can help you prepare the festive table simple and fast.
The oven or stove is the most important item for food preparation. If you prefer built-in ovens, the Tesla models are the right choice for you and will become an irreplaceable part of your gastronomic pleasures. With easy cleaning and a removable door, you also have the option of steam cleaning. The Tesla stove offers A Energy Class which means it consumes less electricity, is better for the environment, but also lower your expenses. 😊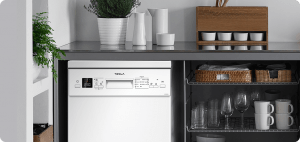 No matter what gets dirty, it is easiest to use Tesla dishwashers, which can be built-in or freestanding. With as many as 8 different washing programs such as eco, rapid, pre-wash glass, universal, intensive 90 min or auto mode, your dishes will be clean and washed effortlessly, especially if you have many guests.
Refrigerators are also very important for the freshness and maintenance of stored food. Our recommendations are definitely Tesla combi refrigerators with no-frost technology, which means that you no longer have to manually defrost. Along with the refrigerator, you also get a modern LED display which aloows you to control the temperature, together with the following functions being available: Eco, Super freeze, Power cool and Lock.