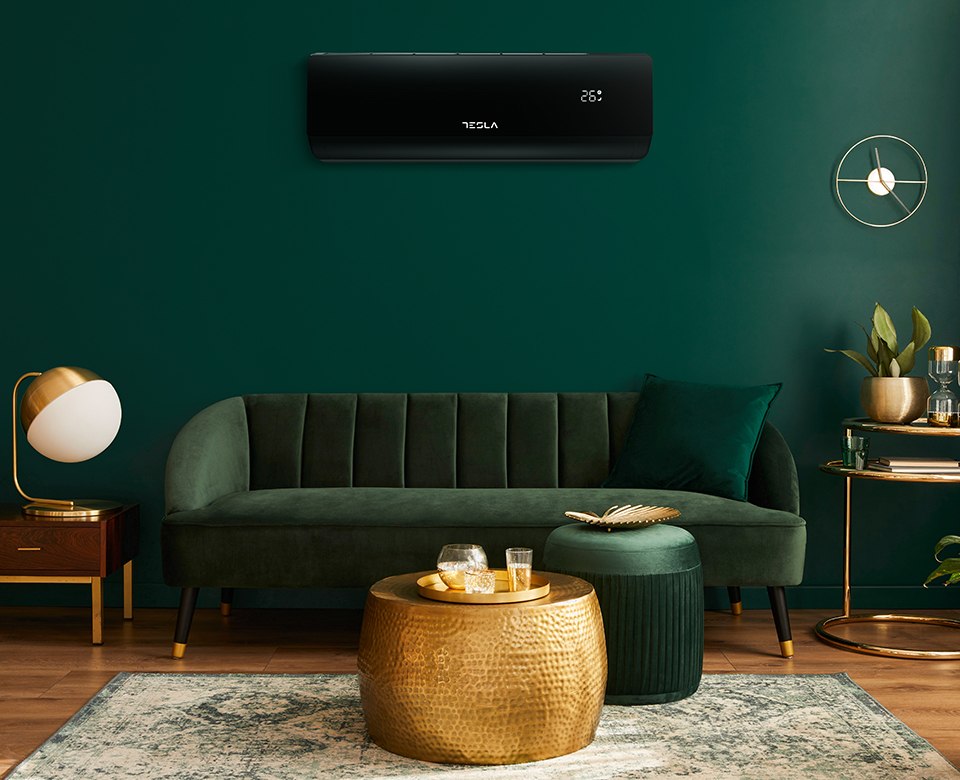 Reading time: 2 min
30.06.2023
HARMONY OF AESTHETICS: WHERE DOES THE BLACK AIR CONDITIONER FIT BEST?
When it comes to choosing an air conditioner for your home or office space, in addition to functionality and performance, aesthetics also play an important role. Traditionally, most air conditioners come in standard white, but black AC units have become increasingly popular due to their modern and sophisticated appearance. We will explore what kind of spaces a black AC unit will best fit into, and how it can improve the aesthetics of your space.
1. Modern minimalism: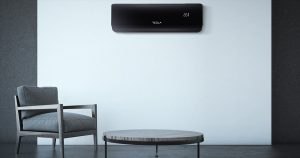 Black air conditioners are the perfect choice for spaces that follow modern and minimalist design principles. Whether it's a living room, bedroom or office, black AC's can blend in with neutral toned walls and furniture. Its dark color creates a visual contrast and adds a touch of elegance to the space.
2. Industrial style: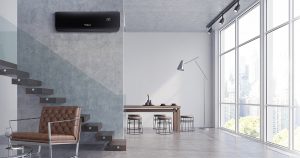 Spaces with an industrial aesthetic, such as exposed brick, concrete or metal details, can also be an excellent choice for a black AC unit. The dark color combines brilliantly with rough textures, adding to the "urban" vibe. Black air conditioners could be referred to as "black pearls" that complete the appearance of an industrial looking space.
3. Accent contrast: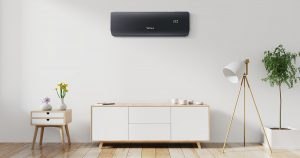 In spaces that already contain black or dark elements, a black air conditioner can serve as another point of contrast. For example, in a room with white walls, a dark AC unit can be treated as a wall feature, adding to the visual dynamism of the room.
4. Elegant interiors: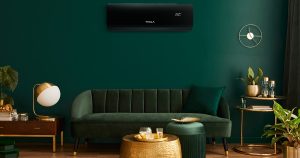 Spaces that strive for elegance and luxury can also benefit from black AC units. They can provide a touch of sophistication to the space, especially when combined with classic furniture, velvet fabrics or gold details. Black air conditioners can be the secret ingredient for achieving a refined look.
5. Dark themed spaces: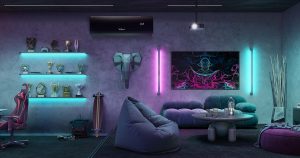 In spaces with darker themes, such as music studios, home theaters or exercise rooms, the black AC unit can blend in with an already existing aesthetic. This combination creates a balanced look and makes the space even more attractive.
Now that you have decided whether a black climate is the choice for you, we suggest that you also read tips for an ideally placed AC unit,.😊
Conclusion:
Black air conditioners are an increasingly popular choice due to their modern appearance and ability to compliment the aesthetics of various spaces. From modern minimalist interiors to industrial spaces or elegant designs, black AC units deliver on great cooling relief and elegance all in one.
See what the Tesla Select Style black air conditioner looks like and what its functions are.