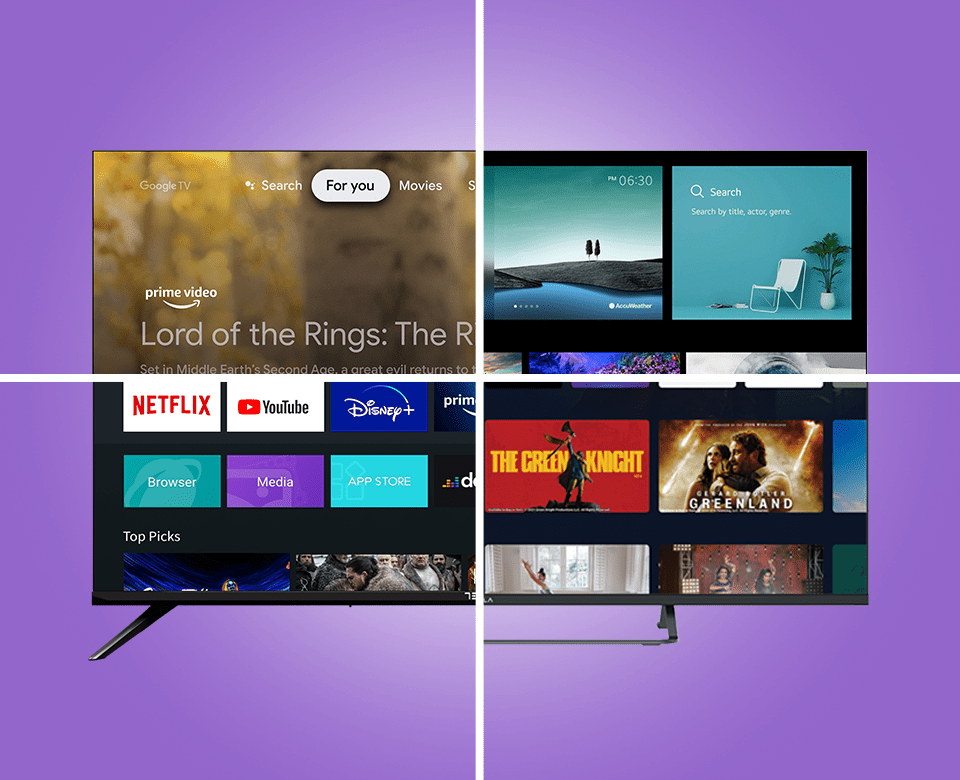 Reading time: 3 min
19.07.2023
GUIDE FOR OPERATING TV SYSTEMS: ANDROID, GOOGLE, WEBOS AND VIDAA
Choosing a TV can be a complicated process, especially considering the various operating systems that manufacturers offer. When it comes to Tesla TVs, you have three operating systems at your disposal: the official Android TV/Google TV, webOS and VIDAA. We'll be taking a detailed look at each of these operating systems so you can choose the TV that best suits your needs.
Google TV OS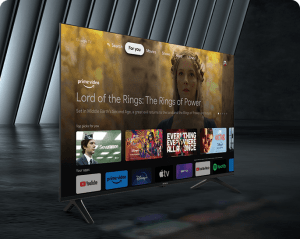 Google TV is a software component, powered by the underlying operating system called Android TV. In other words, Google TV is an evolutionary step in the development of the Android TV platform and is a new name for Google's operating system for TVs and multimedia devices.
Google TVs software user interface is programmed to suggest multimedia content to watch or listen to by analyzing the previous content you have watched on your most popular multimedia applications, such as Netflix, Disney+, HBO Max, and others.
Android TV OS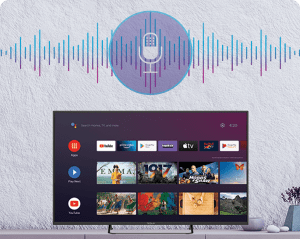 Android is an operating system that has become the world standard in smartphones, and is now also used in TVs. As on phones, Android on TV offers a wide selection of apps and games that you can download from the Google Play Store. With regards to Chromecast, Android TV makes it easy to connect to other devices, such as your phone or computer. These models come with a number of features such as: unlimited applications, great sound quiality, Google Assistant, and Integrated Chromecast
webOS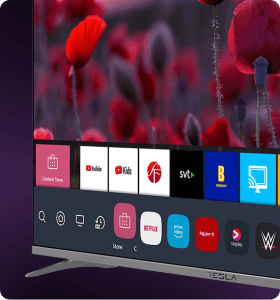 webOS is an operating system for smart TVs developed and used by LG. This system is known for its ease of use via a great user interface and user experience. There's a number of features that you can expect from a modern operating system, and a faster user interface is one.
It is adapted to ease of use, and allows for quick access to all applications through the dashboard or starter bar at the bottom of the screen. This way, you can easily switch from one application to another, change the source, enjoy your favorite channels, all while surfing the Internet with the help of an integrated WEB browser.
Plus, every Tesla TV with webOS comes with a wide variety of apps, including popular services like Netflix, Amazon Prime Video, YouTube, and more.
WebOS has a specific remote control, with which you can select the desired functions by moving the cursor on the screen and clicking, as if you are using a mouse on a computer.
VIDAA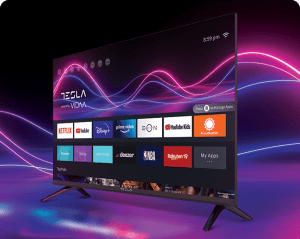 If you are looking for a new smart TV, chances are that your choice will be between one of the Tesla VIDAA OS models. Their main features are; simpler access to content, great processing speed, ease of use of smart features, and elegant design that will immediately win you over.
One of the main advantages of VIDAA systems is speed and ease of use. VIDAA is designed to be easy to navigate and the user interface to adapt itself to your needs.
VIDAA is an operating system that will appeal to those who want simplicity and quick access to their favorite content.
We hope we have clarified your concerns about operating systems. Check out this link for more info on Tesla TVs so you can choose the one that suits you best.