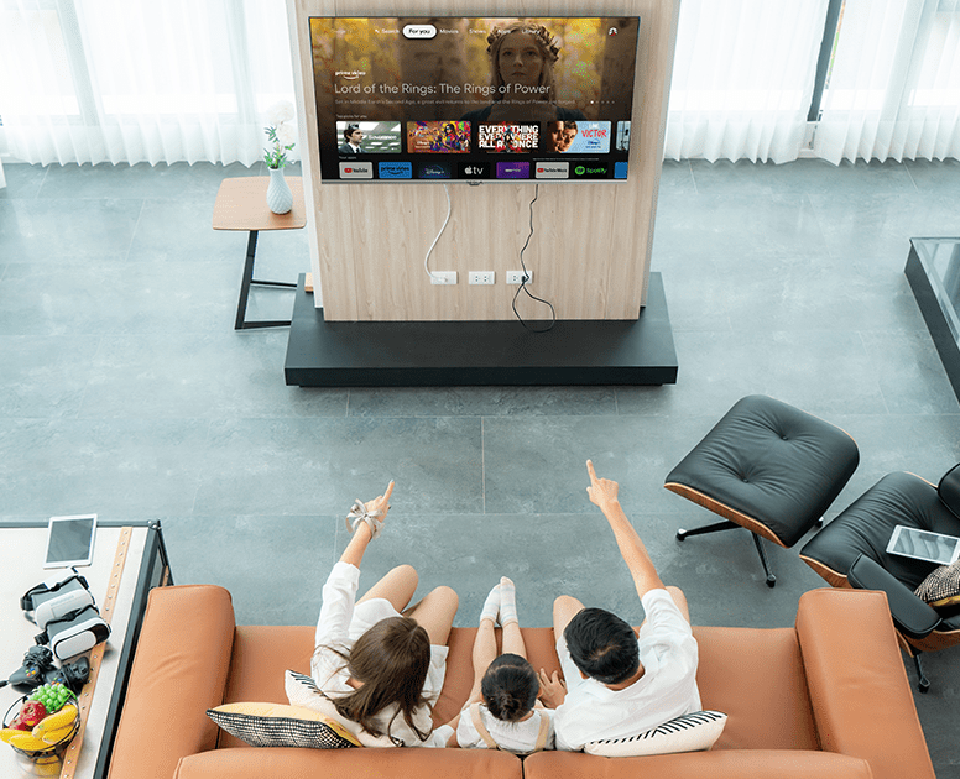 Reading time: 3 min
14.09.2023
GOOGLE TV – THE ALL-IN-ONE TELEVISION EXPERIENCE
In a world where television has become more than just a box in the corner of the room, Google TV promises the ultimate, comprehensive TV viewing experience. By combining a variety of content, ease of use and personalization with easy integration of apps, search options and other features, this operating system completely changes our interaction with large screens.
Let's dive into some of the game-changing benefits that will make you want Google TV!
Unified Content all in one place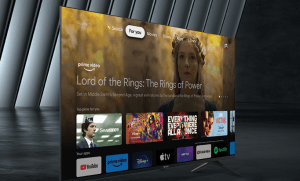 Imagine having all your favorite streaming services, channels, and content sources neatly organized in one place. That's the magic of Google TV. With a unified interface say goodbye to flipping through endless menus and with the "watch now" option, enjoy personalized recommendations based on what you've previously watched. Google TV brings together your favorite programs from various platforms and combines them with live TV channels, which means it's easy to find exactly what you want.
Easy access to more than 10,000 apps
Also, one of the most important innovations of this Tesla model is that The Tesla Google TV now has more than 10,000 apps available for users to download. Some of the most popular are: Netflix, Disney +, Amazon Prime Video, Spotify, YouTube, Apple TV, NBA, Hulu, HBO Max and Peacock. The number of applications has grown steadily from 7,000 in 2020 to the current 10,000 apps created and optimized for the big screen experience.
For your children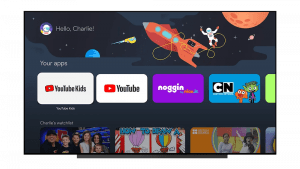 Have you ever looked for something to watch and found a movie or series that your kids might like? You can now add it to their watch list. With parental-managed watchlists within children's profiles, you can create a "watch list" for your children directly from your profile. Just click on the movie or series, press the button to add to the watchlist and select the watch list in your children's profile. The next time your kids want to watch TV, their watch list will be waiting for them on the home screen of their profile.
Google Assistant: Your TV's Best Friend
"Hey Google, play the latest episode of my favorite show." Just say the word, and Google Assistant springs into action. From adjusting the volume to searching for movies, TV shows, actors, or even specific genres, Google Assistant will pull up relevant results across different streaming platforms. Streamline the process of finding content, save time and eliminate the frustration of toggling between apps with your personalized helper.
Create your own list of favorite programs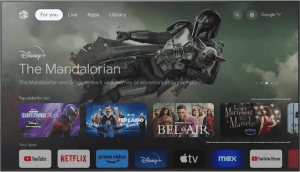 Have you ever forgotten what series you wanted to watch? With the option of creating a favorites list, you can insert all your favorite series and movies into one virtual VIP space, which you can easily access at any time. Throw in everything you're interested in, from an exciting crime series to a new romantic comedy. Forget about long and boring searches – just clean, well-organized entertainment at the click of your finger!
A final word
Google TV offers easier content finding, improved personalization, and easy integration with other devices. With a unified interface, intelligent search options, tailored recommendations, and family-friendly features, Google TV is ready to redefine how you enjoy your favorite programs.