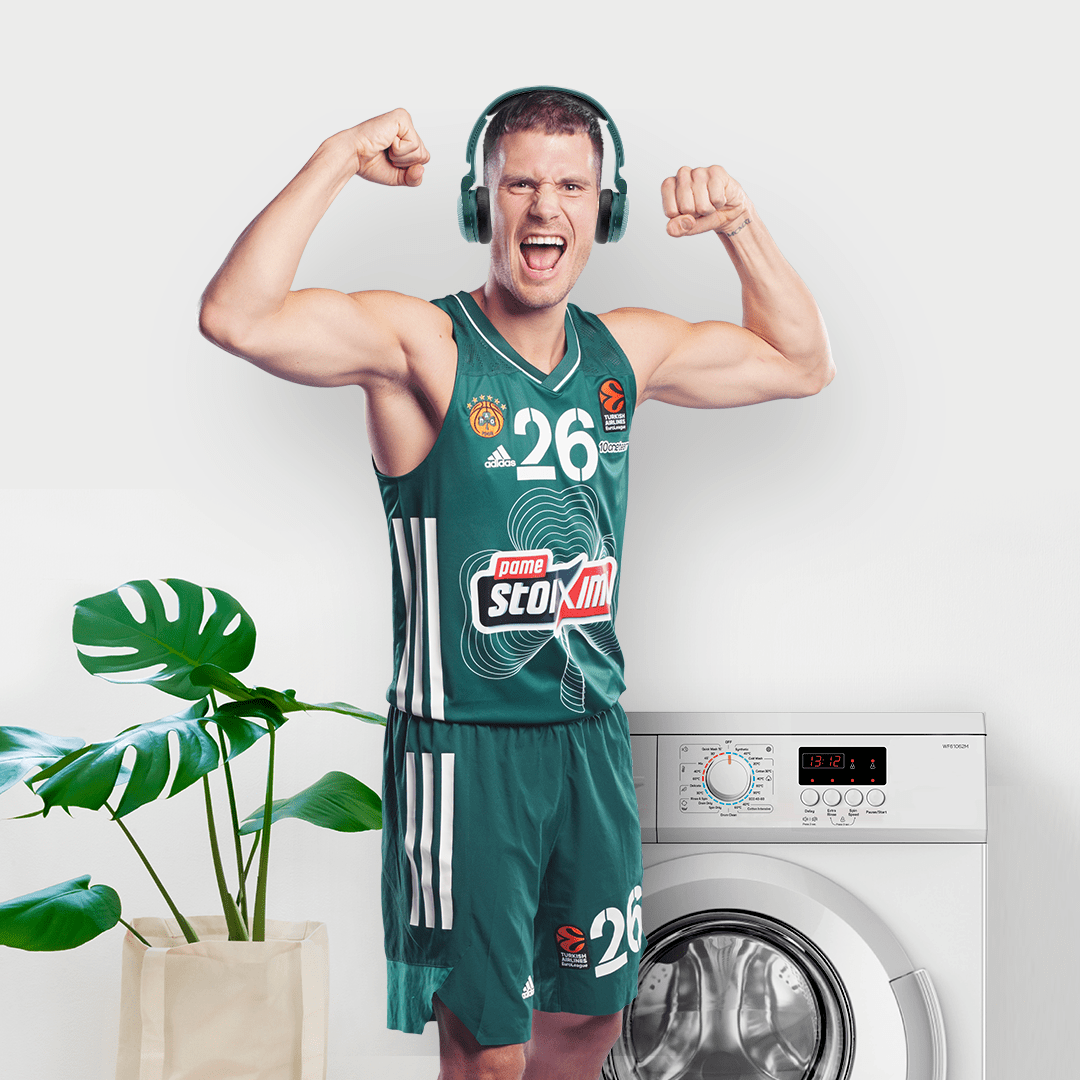 Reading time: min
19.01.2022
FINDING MOTIVATION: TOP SONGS TO GET YOU MOVING
Motivation, music, and a positive environment are the key to a good workout, even for housework!
At some point, everyone needs a magic solution which will get them going and motivate them to start working out or start housework again.
To reset your will and perseverance, you can first change your workout or housework routine and introduce something new.
In addition to doing the exercises or laundry cleaning, it is very important to find music that keeps you moving!
We can suggest a few songs that you should include in your workout playlist, and which currently motivate Panathinaikos basketball players to train better and more efficiently.
Playlist by Panathinaikos' basketball players
Howard Sant Roos: "Essence" (Wizkid), "Sweet One" (Wizkid), "Practice what you preach" (Barry White)
Kendrick Perry: "100 Shots" (Young Dolph), "Stucc in the gring" (Nipsey Hussle), "Smoothis in 1991" (Larry June)
Jeremy Evans: "Smoking out the window" (Bruno Mars), "You will win" (Jekalyn Carr), "Believe it" (Rihanna)
Nemanja Nedović: "Champagne Poetry" (Drake), "95 South" (J.Cole)
Okaro White: "Kodak" (Super Gremlin)
You should try to raise your training, jogging, walking or house working motivation at every step, and the most effective way is listening to music!