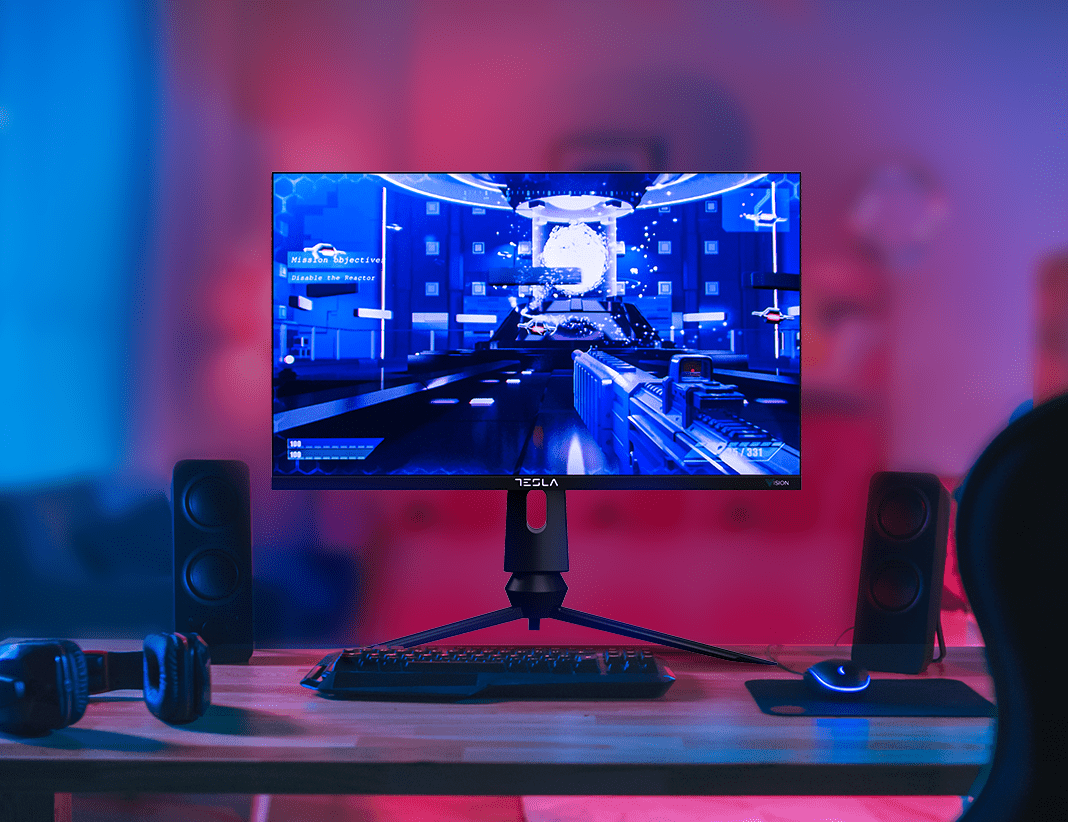 Reading time: 2 min
13.09.2021
EASE OF PLAY WITH ADVANCED-FUNCTION GAMING MONITORS
How many times have you played a video game with screen lag, poor resolution, or without a crosshair? In fact, how many times have you played a video game that made you miss that ease of play? Well, the real gaming adventure can now begin, because a new product has appeared on our market – Tesla Vision. It's a gaming monitor which provides an innovative gaming experience, with an incredible refresh rate of as much as 165Hz and a response time of just one millisecond!
Crystal clear image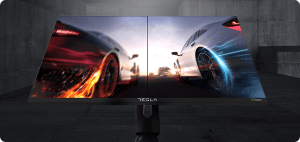 Fast IPS panels combine the best of different technologies: with Tesla Vision, users will enjoy amazing images, as well as great color reproduction and viewing angles. A split second makes a difference: the ideal response time of just one millisecond reduces image blur to a minimum, while increasing the intensity of game enjoyment. Through forests, lands and racetracks – wherever the game takes you, you can clearly see the fast sequences of people or objects moving.
Improved features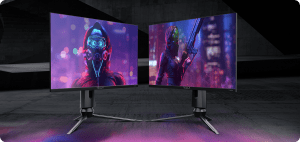 Tesla Vision monitors come with additional useful options for all dedicated players: crosshair, FPS counter and timer. Are more people using the same monitor? No problem, because our devices allow gamers to save the settings for up to three different users. For an even better experience, Tesla Vision monitors are compatible with AMD FreeSync and NVIDIA G-Sync technologies.
Adjustable monitor and sophisticated design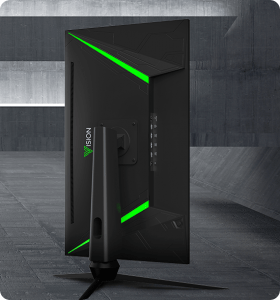 Adjustable monitor, which can also be turned vertically, opens up new possibilities for complete personalization of the gaming experience and playing area. A strong metal base, sophisticated design and elegant components help to fully immerse yourself in any online adventure, while looking great in any space. They can also be ideal gifts, due to being visually modern and attractive, while their technical specifications satisfy even the most demanding gamers.
Flicker free technology that preserves vision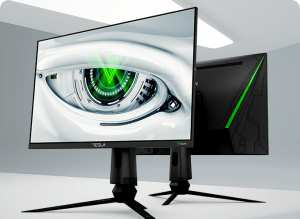 Good news also come for those who spend a lot of time looking at the screen: Tesla Vision monitors have a built-in Blue light filter and use Flicker free technology to prevent visual impairment. They also come with additional useful software options such as crosshair, FPS counters and timers, and allow gamers to save parameters for up to three different users.