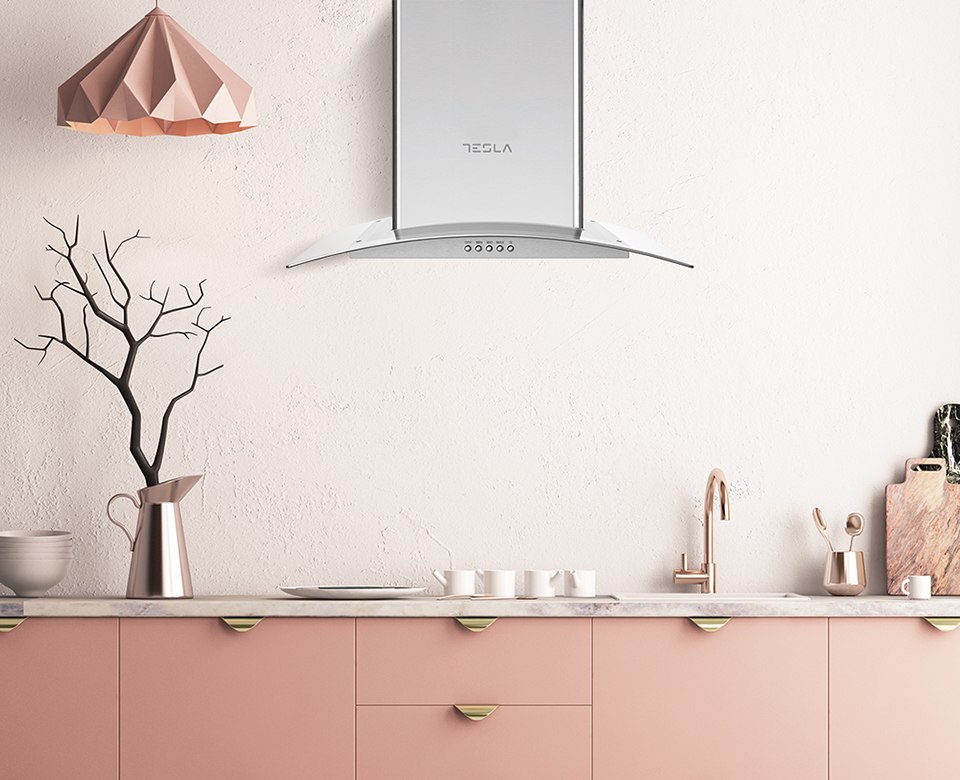 Reading time: 3 min
17.01.2023
DUCTLESS OR DUCTED RANGE HOODS: ADVANTAGES AND DISADVANTAGES
Are you planning to buy range hood, but wondering whether to choose one with a duct or one without? In this blog, we will explain the difference and resolve your doubts.
Whether you are moving into a new apartment or renovating your kitchen, a range hood is a necessity. Besides neutralizing unpleasant odors during food preparation, it collects moist air created oin the process. This way, we can avoid creating excess moisture in our homes.
If you don't want food odour on your clothes, furniture and curtains, there's no doubt that you'll opt for a range hood. Apart from the numerous differences depending on the manufacturer, which we wrote about in the blog on how to choose the ideal hood, you may have wondered whether you need a ductless or vented model.
The main difference is in how the product operates –  the use of the device is identical in both variants.
HOW DOES A DUCTLESS RANGE HOOD OPERATE?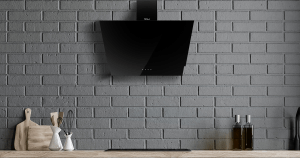 A ductless hood recirculates the air.
What does this mean?
A ductless range hood draws air through a carbon filter that eliminates the steam from cooking and odors (retaining unpleasant smells, grease and dirt), purifies the air and recirculates it back into the kitchen. It doesn't push the air out of the room.
Since the carbon filter plays a very important role, it should be replaced once or twice a year, depending on how often you use the device. If you cook, for example, an hour a day on average, the carbon filter should be replaced once a year.
WHAT ARE THE ADVANTAGES OF A DUCTLESS RANGE HOOD?
To install this type of range hood, you don't need to drill the wall or install a pipe.
Therefore, it has an important advantage – it can be placed anywhere in the kitchen, which makes it very practical.
WHAT ARE THE DISADVANTAGES OF A DUCTLESS RANGE HOOD?
The filter for the ductless hood does not come as a standard part and it must be purchased separately. The carbon filter, unfortunately, belongs to the most expensive category, which, of course, represents an additional cost for your household.
It is important to know that the range hood without an air outlet loses 25-40% of its power, depending on the type of device, so our recommendation is to choose the one with more power, precisely because of this filter induced loss.
In addition, the disadvantage of these devices is that they produce a little more noise than classic models with a drain.
WHEN TO INSTALL A DUCTLES RANGE HOOD?
It's recommended to instal a ductless hood if it is not possible to place the air outlet pipe outside, for whatever reason. This is the case with certain apartments in new buildings.
HOW DOES A DUCTED RANGE HOOD OPERATE?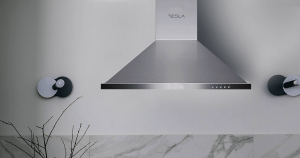 This type of range hood, in contrast to ductless one, also draws in kitchen steam, cleans the impurities in the filter, but pushes them outside with the help of a ventilation pipe.
WHAT ARE THE ADVANTAGES OF A DUCTED RANGE HOOD?
In addition to being more durable due to the way it operates, this type regulates steam and unpleasant odors much better. What is also important, is that during operation it produces less noise than the ductless models. In most cases, the filter used for a ducted range hood is washable by hand, so you don't have to change it as often as you do with a ductless one.
WHAT ARE THE DISADVANTAGES OF A DUCTED RANGE HOOD?
The biggest disadvantage of a ducted range hood is that it requires drilling into the wall to install the air exhaust pipe. In addition, you cannot place this type of device anywhere in the kitchen, as it must be connected to the drain pipe.
Most importantly, all our Tesla range hoods can be mounted both ways, so you can always choose the way to use the device.
Take a look what the decorative Tesla range hood looks like.
CONCLUSION
It is always simpler and better to choose a hood with an air outlet, but if you do not have that option, our recommendation is to choose a device with more power, because of the filter-induced power loss.
On our website, you can find a range hood that will fit into your home, whether you are looking for a decorative hood, a chimney hood, a telescopic hood or a built-in hood. See our offer of Tesla range hoods. 😊