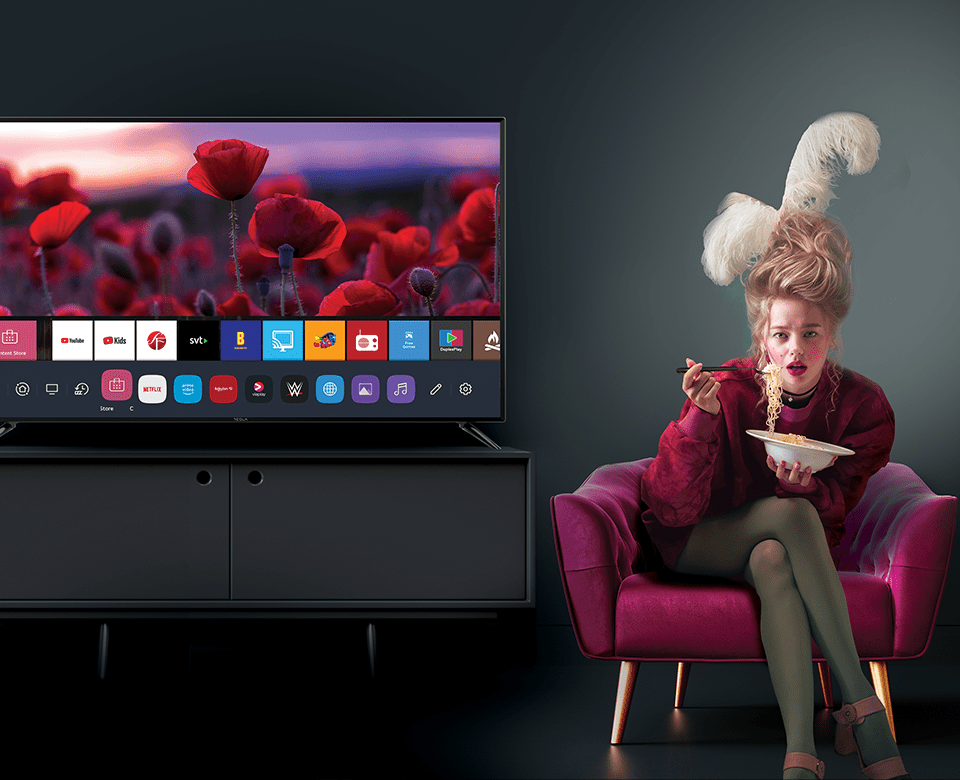 Reading time: 3 min
10.02.2022
DISCOVER THE MAGIC OF webOS TV
If you are looking for a new smart TV, chances are good that you will choose a webOS model. Their main features include: easier access to content, easy-to-use smart functions, magic remote, but also an elegant design, which will win you over at first sight.
Let's discover all the webOS TV magic, which you may have not known.
Multitasking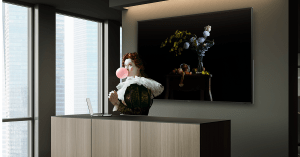 WebOS features an extremely fast user interface, adapted for easy use and a quick access to all applications through a dashboard or a taskbar at the bottom of the screen. This way, you can easily switch from one app to the other, change the source, or enjoy your favorite channels, while surfing the Internet with the help of an integrated WEB browser at the same time.
It is possible to perform multiple tasks simultaneously, without returning to the main menu.
All webOS devices come with a licensed OS and support for Netflix, YouTube, Prime Video as well as over 1000 other apps (with the total number increasing daily).
Smart features
Is a webOS TV also a smart TV? Sure! Tesla webOS TVs are a part of the smart TV category and have absolutely all the necessary smart features. So, a webOS smart TV implies the following formula: TV + internet + applications.
Tesla webOS TVs are the ultimate blend of different technologies. Exceptional chipset, state-of-the-art panel, cutting-edge network module with support for 5Ghz WiFi, together with the webOS system make an exceptional combination and provide users with a superior smart experience. In the list of over 1000 applications you can find everything you are interested in – applications such as Netflix, Amazon prime, YouTube, EON, IRIS TV.
Unlimited Netflix and other video content
More people are turning to video-on-demand services. Having a Netflix app certificate is just one of the main Tesla's webOS series trump cards. Netflix is certainly not the only app you can use to watch your favorite series on a Tesla webOS TV, but it is certainly the most popular and richest in content.
More content on a single screen? No problem!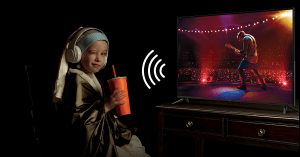 Are you doing multiple things at the same time? Not a problem, because this Tesla TV allows you to split the screen, so you can watch TV (or play games via console or computer connected with an HDMI) and browse the Internet at the same time. It's easy to create shortcuts, switch apps and find various settings, as well as change the size, style or position of the subtitles. Users can use a smartphone to project the content from their phones to the TV, as well as control all the TV features.
This is a great way to share content with a group of friends or a presentation during an office meeting.
Magic remote – a motion sensor remote control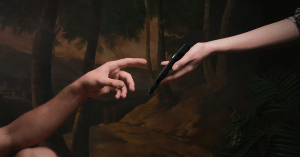 WebOS has a special remote control – users can easily select the desired features by moving the cursor on the screen and clicking, as if using a mouse on a computer. This way of motion sensor control makes it very easy to navigate and use.
With just a few strokes, you can also use your Magic Remote to control other devices connected to your TV. You can zoom in on important details, scroll or move, use shortcuts or quick access. It is also easy to set up certain apps to auto open.
The magic webOS remote also features hotkeys to access popular platforms such as Netflix and Amazon Prime Video.
In addition to the new premium design, the remote control offers simpler controls for voice commands.
5G network for 4K streaming
Take full advantage of your WiFi router combined with the potential of a smart TV! This Tesla TV comes with 5GHz WiFi network support, signaling that it is the right time to enjoy 4K streaming, a more stable connection and much faster Internet.