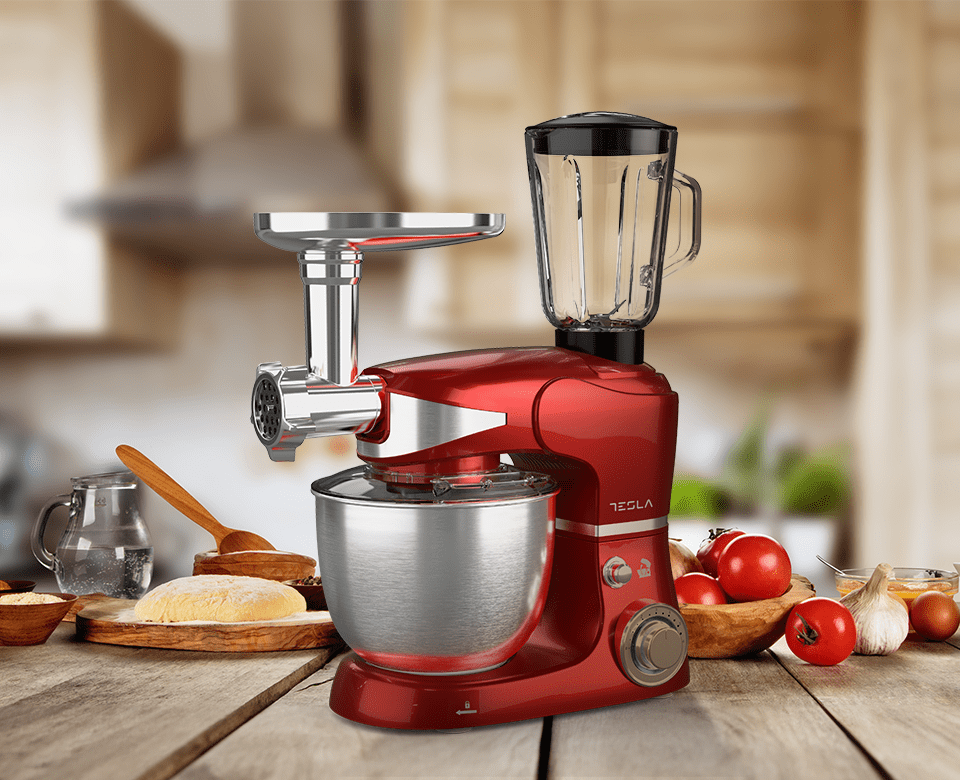 Reading time: 2 min
16.11.2023
CREATE A FESTIVE TABLE EFFORTLESSLY USING A KITCHEN ROBOT!
The holiday season is approaching, heralding the arrival of extravagant feasts. 😊 Have you considered streamlining the culinary process to save both space and time in the kitchen? In this blog post, we'll delve into five key benefits of a Tesla kitchen robot that will undoubtedly make it your new favorite kitchen assistant!
1. Saves space 👍
One of the most significant advantages of using a kitchen robot is space efficiency. Instead of allocating space for three separate devices—a mixer, a meat grinder, and a blender—you can consolidate them all into one practical device, such as the Tesla kitchen robot. This becomes particularly beneficial in smaller kitchens, where optimizing available space is crucial.
2. Saves time ⏰
Kitchen robots are designed to simplify the food preparation process. Using a single device instead of three not only conserves valuable space but also saves time. You can expedite the preparation of various recipes since there's no need to switch between devices or clean multiple containers after each use.
3. Multipurpose functionality 🤹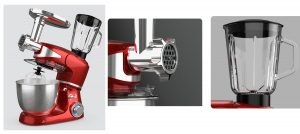 In addition to consolidating a mixer, meat grinder, and blender, the Tesla kitchen robot offers a range of accessories and options that enhance its functionality even further. For instance, you can customize the device's speed to suit your kitchen requirements, with six different levels available to easily match any recipe. Moreover, the device comes with additional accessories such as a dough attachment, balloon whisk, flat whisk, spatula, and bending machine.
4. Cost-Effective Option 💸
Opting for a high-quality kitchen robot can be a more economical choice compared to purchasing three separate appliances. Additionally, you can reduce maintenance costs, as you'll only need to maintain and clean one device.
5. User-Friendly – Even for Novice Cooks 🤷
The Tesla kitchen robot is exceptionally user-friendly. You'll discover that you don't need prior cooking experience to operate it, making food preparation quicker and less stressful.
Our Conclusion ✅
A kitchen robot that combines a mixer, meat grinder, and blender offers numerous advantages, including savings in space, time, and money, versatile functionality, and ease of use. If you aim to simplify your culinary endeavors and optimize your kitchen, consider acquiring this appliance. Find details about the Tesla kitchen robot or contact us for more information. Your kitchen will be better organized, and you'll enjoy the convenience and efficiency of this multifunctional helper. Your table will be abundant, and your guests will relish in hospitality and delightful treats. 😊🥘🥞