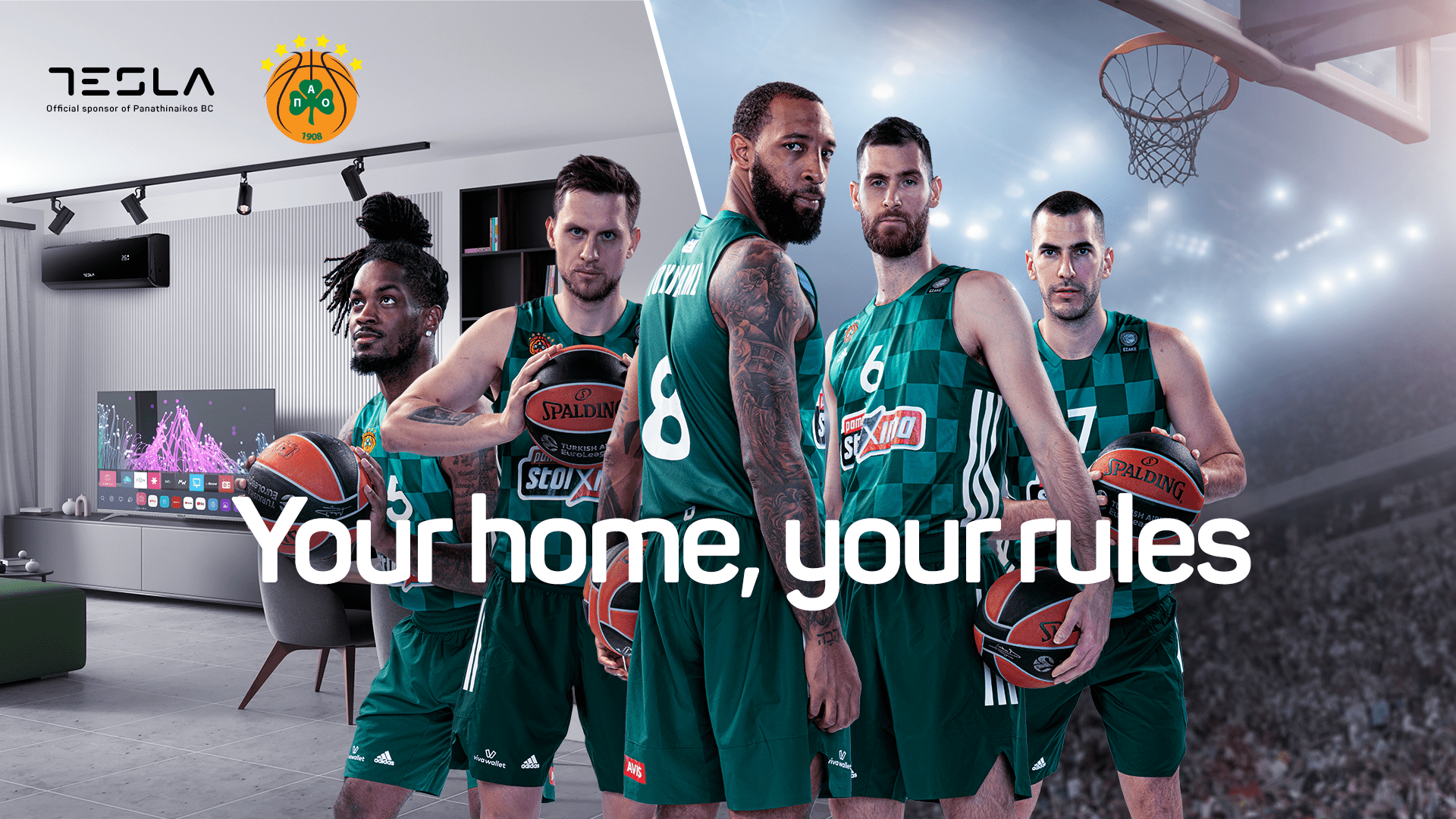 Reading time: 2 min
05.01.2023
CONTINUE THE TRADITION – YOUR HOME, YOUR RULES
 Tesla is the official sponsor of Panathinaikos BC for the third year running.
We're excited to announce that Tesla is continuing the sponsorship of the Panathinaikos BC for the third year running during the 2022/23 season. This year, our sponsorship is highlighted through a campaign titled: Your home, your rules!
All of us what to our own bosses in our homes –  when we get home after a hard day at work, relax in our comfort zones, and play by own rules – because where can you feel better than at home? That's why it is very important that our home environments provide everything we need. Just as the Panathinaikos basketball players feel like at home on the basketball court and try to play by their own rules – the best they can, so do we as a company try to provide our customers with new and modern Tesla devices that will help them keep their homes at the top of the game.
After a successful second sponsorship year with Panathinaikos BC, we are looking forward  to new challenges and believe the new season will bring a lot of success, both in basketball results and with the new Tesla products. With new product categories and appliances, we are going to be here to support each and every consumer -and fan- in their strive for a functional and comfortable home.
Finally, we can only wish Panathinaikos basketball players good luck, and to give their best on the court, just as Tesla will focus on being more innovative and becoming a part of every home!