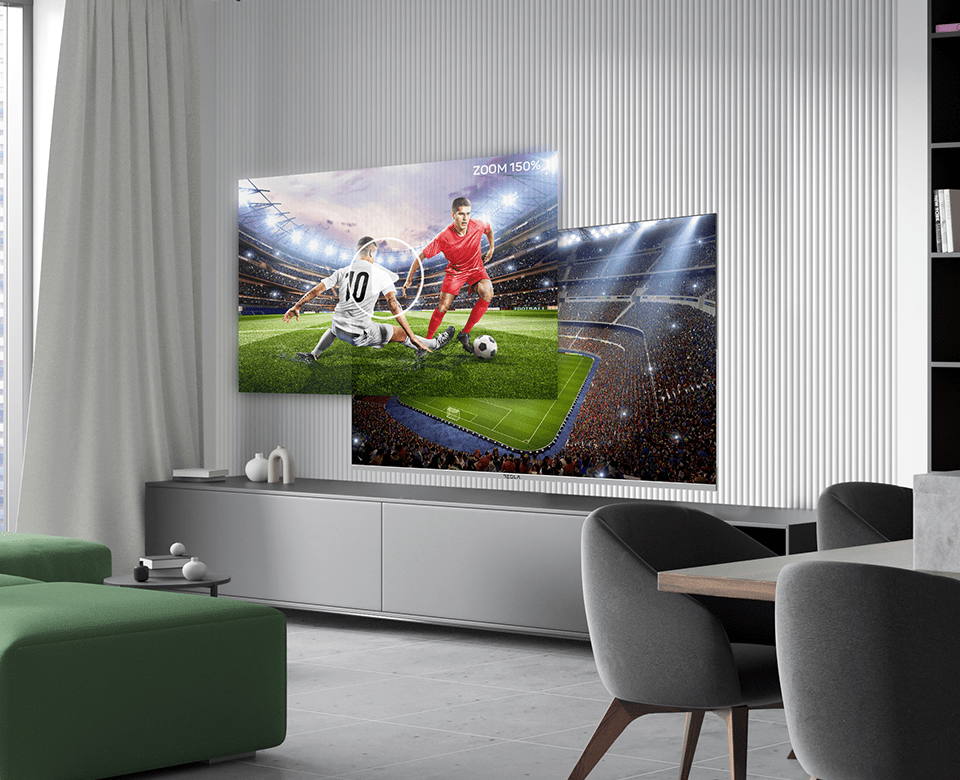 Reading time: 2 min
07.11.2022
CLOSER TO VICTORY WITH TESLA TVs!
Only two weeks are left until the start of the World Cup in Qatar!
You can have a perfect  audiovisual experience at home by watching the matches on Tesla QLED TVs!
Excellent D-class audio amplifiers and powerful BOX speakers make the sound amazingly clear. Enjoy an enchanced TV experience and a phenomenal picture quality, thanks to the latest QLED technology, which brings incredibly crisp and vivid colors!
The latest gen processor provides a better user experience and faster multitasking, while the TruMotion function enables you to enjoy a cleaner and smoother picture, even during fast movement scenes.
Tesla QLED TVs have an extremely thin screen, a minimalist design and a metal stand, which bring a touch of elegance to every room.
What is interesting is that you also get a magic remote control, which allows you to use voice control and give commands even when the remote control is not pointed at the device.
Let's wish our team good luck and success in the upcoming competition!