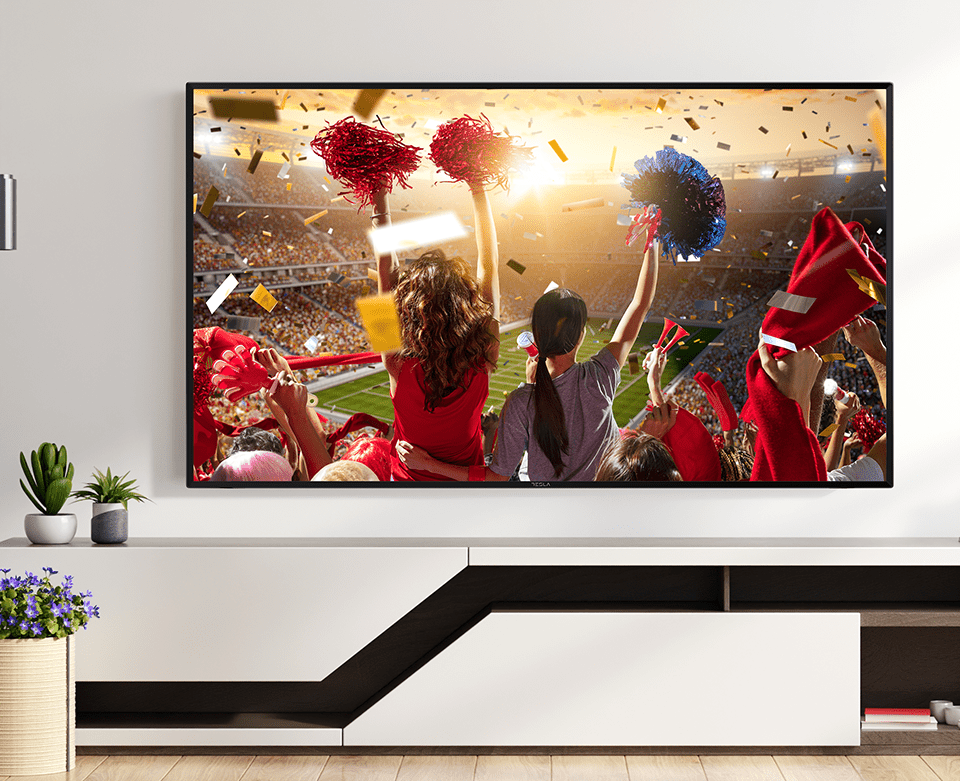 Reading time: 4 min
15.12.2021
CHOOSE A NEW TV FOR 2022 – THE EXCITING YEAR OF SPORTS
A lot of exciting European and global championships await us next year. 😊
That's why it is important that all sports fans keep up with TV tech trends, so they can get a top quality experience while watching the events. A high-resolution image, without interruptions or cuts, a wide viewing angle, as well as an enriched, surround experience are a must-have!
For starters, let's see what are the sporting events that we must not miss!
Calendar of global sporting events in 2022
Australian Open in Melbourne (17th – 30th January)
Futsal EURO in the Netherlands (19th January – 6th February)
2022 Winter Olympic and Paralympic Games in Beijing (4th – 20th February)
World Athletics Indoor Championship in Belgrade (18th – 20th March)
Golf Masters Tournament in the USA (7th – 10th April)
World Snooker Championship in England (16th April – 2nd May)
French Open tennis tournament in Paris (22nd May – 5th June)
UEFA Champions League final in Russia (28th May)
NBA Finals (June)
Summer World University Games in China (26th June – 7th July)
Wimbledon tennis tournament in London (27th June – 10th July)
Tour de France (1st – 24th July)
Volleyball Men's World Championship in Russia (26th August – 11th September)
US Open tennis tournament in New York (29th August – 11th September)
Volleyball Women's World Championship in the Netherlands and Poland (26th August – 11th September)
Wrestling World Championships in Belgrade (1st – 7th November)
FIFA World Cup in Qatar (21st November – 18th December)
Let's see what features your new TV should have, in order to provide the greatest possible sports experience.
Longer diagonal for a powerful image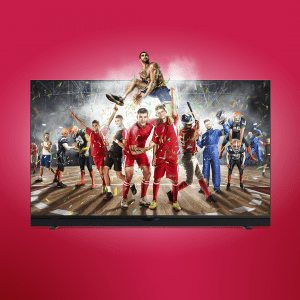 The TV diagonal is its most important feature. When it comes to watching professional sports, you'd want to put the largest possible TV in your living room; one that fits into your budget and which allows you to place the couch at the optimal distance, of course. Have you ever heard of someone complaining about buying a TV that too big? Neither have we, so you shouldn't hesitate – treat yourself to a big screen.
TVs between 55 and 65 inches are ideal for living rooms, while smaller diagonals, such as 32 inches, are great for the kitchen, bedroom or smaller rooms with occasional viewing. 43– to 50-inch TVs fit perfectly in some average-sized rooms, and can certainly provide a great viewing experience for various sporting events and much more.
What you should also pay attention to is choosing an Ultra HD resolution TV. Such are all Tesla 9 Series models, which use newer generation processors to provide a better user experience, faster app installation and quality, crisp image without interuptions.
Integrated soundbar for a strong and clean sound
If you want to get carried away by vivid cheering that sounds like it comes directly from the stands, it is not enough to just turn up the volume to the max. Sound quality is something that is gaining more attention when it comes to choosing the right TV for your home. You can always connect your TV to an external speaker, but it is far easier if you have a device that already has an integrated central speaker. Take for example, the Tesla TV 906, which has an integrated soundbar on the front. With a surround effect and an integrated soundbar, the sound becomes cleaner and clearer, and with a simple bluetooth connection you can use this TV even when the screen is off, as an external speaker.
Quick control remote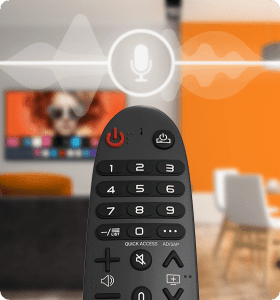 If you are coming home late and the game has already started, or you just want to switch from one match to another and follow the results simultaneously, you are going to need a fast and responsive remote that's easy to use. There is a special line of TVs, which uses a specially adapted remote that can act as a cursor. It is event useful for typing on screen, because you can use it to select the letters.
Once you connect your Bluetooth remote control to the TV, you can use voice control and give commands even when the controller is not pointed at the device. Change channels or stop a match from any room of your home.
In addition, some TV models allow you to share the screen so you can watch TV (or a computer connected via HDMI) and browse the Internet at the same time! It's easy to create shortcuts, arrange apps and find various settings, as well as change the size, style or position of the subtitles.
HDMI ports – more is better
The motto "more is better" applies to HDMI ports. HDMI is the most important port on a TV, so you should choose a model that has at least three. That is enough to connect the console, home theater and laptop to the TV. The generation of HDMI ports is also important. If you are buying a 4K TV, your device should support a minimum of HDMI 2.0 to work with the latest 4K and HDR devices and content.
Integrated apps as an indispensable accessory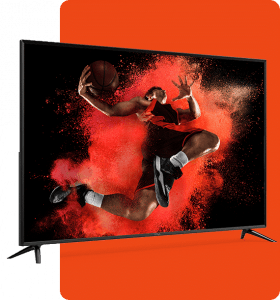 The list of all sporting events for next year is quite long, so the main problem is whether all matches will be broadcast on your operator's available sports channels. Therefore, your TV should have an integrated and certified Android operating system, so you can use various sport streaming apps and services. Tesla E610 series TVs, in addition to being available with a magnificent 65-inch diagonal, also have access to over 5,000 applications, including those for checking real-time sport results, such as: Skores, LiveScore and SofaScore.