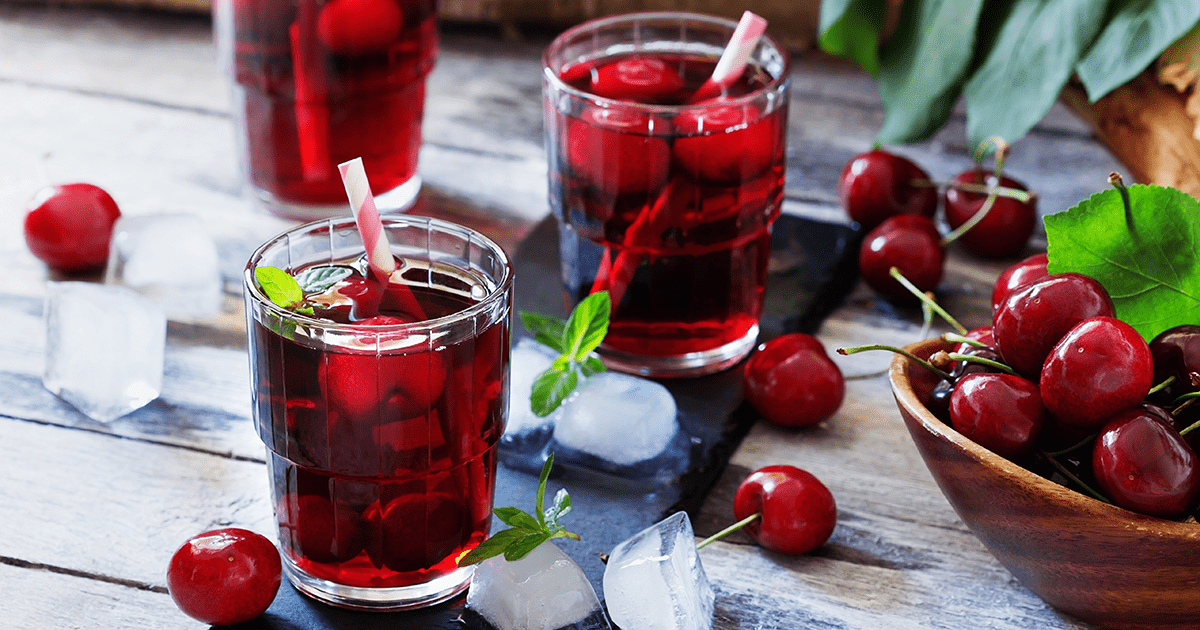 Reading time: 4 min
30.05.2022
CHERRY, RASPBERRY OR ELDERFLOWER: SIMPLE RECIPES FOR REFRESHING HOMEMADE JUICE
Make your own homemade juice – an ideal refreshment for the hot days ahead.
Nothing better than a glass of cold, homemade juice or syrup on a hot summer's day. They can be made to your taste: with or without sugar, thick or thin. What's best – they don't contain any artificial colors or preservatives.
These are our recipe suggestions for three quick and easy homemade juices!
Homemade cherry juice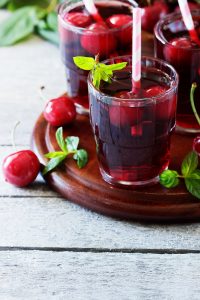 Cherries are one of the favorite fruits used throughout the year. However, their season is short and most people try to use them fresh, in meals and cakes, and some are stored in the freezer. But, we should not forget our favorite drink from this sour-sweet fruit – which can refresh us during the summer months.
Ingredients:
3 kg cherries
2,5 l water
1 bag citric acid
1 kg sugar per litre of juice
Preparation:
Put the cherries in a bowl with citric acid and water. Squeeze them, put the lid on the bowl and leave it in a cool place for 24 hours. After that, strain the cherries and pour the strained liquid into the bowl in which it will be cooked. Add a kilogram of sugar per a liter of juice and mix well until it melts. Put on the stove and cook at a moderate temperature. When foam appears, remove it. Continue cooking the juice for another five minutes after removing the foam. Wash, dry and sterilize glass juice bottles. The easiest and most efficient way to do this is in the dishwasher. Pour hot juice into hot bottles. Allow the bottles to cool to room temperature, then store them in a cool, dark place.
Homemade elderflower juice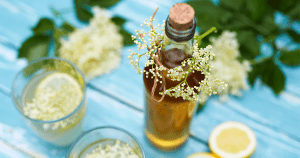 To the delight of aromatic homemade juice lovers, elder is in full bloom. It will bloom for only a short while, so now is the right time to pick it. Elderflowers are picked during sunny weather and only those fully bloomed with sweet yellow powder. Here is a very simple recipe, which does not require any cooking 😊
Ingredients:
30 elderflowers
3 l water
3 lemons and a bag of citric acid
3 kg sugar
Preparation:
Soak the elderflowers in water with citric acid and sliced lemons with peel. Mix well and leave in a cool, dark place for 24 hours. Strain it the next day then add sugar and mix well. Leave for another 24 hours, stirring occasionally. After 48 hours, the syrup can be poured and stored in glass bottles. This way you can store it for up to a year in a cool and dark place.
Homemade raspberry juice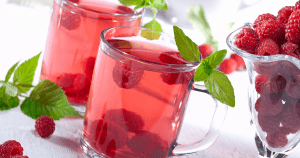 Refreshing, nutritious and very tasty – raspberry juice is high on the list of favorite juices! In the summer, this juice is a great refreshment, because raspberries are very nutritious and strengthen and hydrate the body. Perfection, with just a couple of ice cubes! In winter, it is also a great choice when we miss the hot days, but also when we want a healthy drink.
Ingredients:
1 kilogram raspberries
500 grams sugar
1 bag of citric acid
Preparation:
Wash the raspberries under a stream of cold water and drain, then pour into a suitable pot. Add sugar and citric acid, then mix well. Leave the mixture of raspberries and sugar in a cool place all day. After that time, put the pot on the cooktop, at a moderate temperature. Allow the mixture to boil, then as soon as it boils, remove from the heat. Then leave to cool, mash the mixture, and then strain through thick gauze. Put the pure raspberry juice back on the cooktop, also at a moderate temperature, and let it boil again. When it starts to boil, foam will appear on the top. Remove it, and then remove the pot from the cooktop.
It is not necessary to cook the juice for a long time, because it will be too thick. Two boils will be enough for the juice to be safe for storing and for it to keep some of its nutrients, but also to have the right density.
Pour the finished juice into sterilized bottles while it is warm and close them well.
Enjoy!