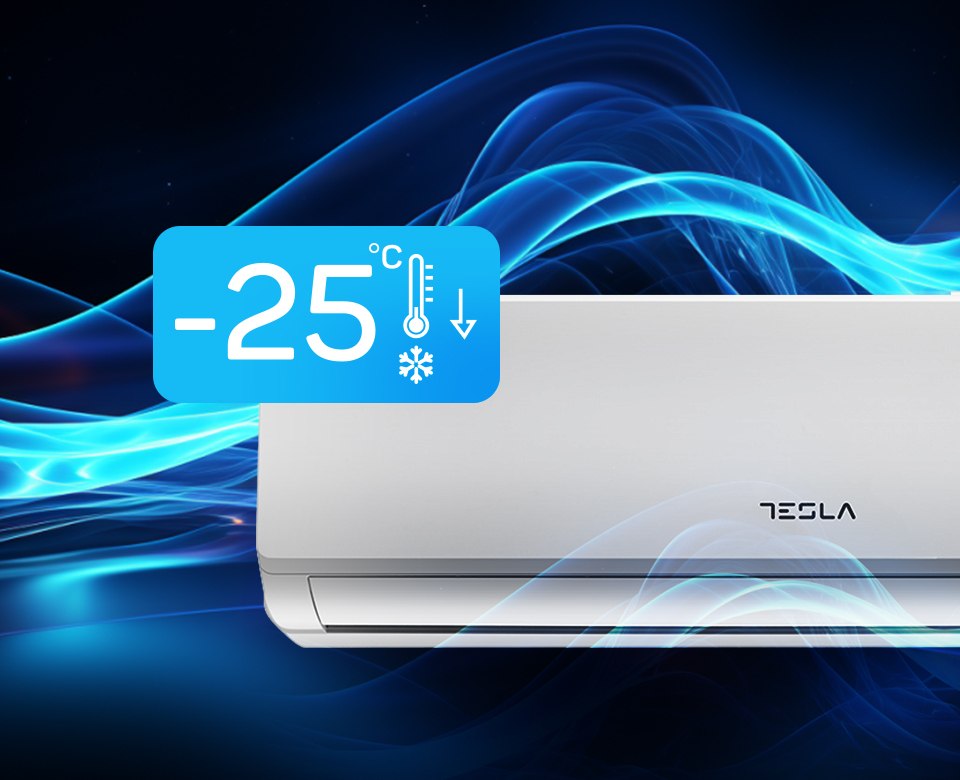 Reading time: 3 min
13.11.2023
ARE ADVANCE TP81 AIRCONDITIONERS A SOLUTION FOR ICY WINTERS?
Winter is approaching, bringing with it the need for an effective heating system to keep our homes warm and comfortable during the cold months. While traditional radiators have been the standard choice for heating for many years, inverter air conditioners are becoming an increasingly popular solution for households worldwide. This is especially true for those that can heat rooms at outdoor temperatures as low as -25 degrees Celsius, offering numerous advantages. In this blog, we will explore why the TP81 model is the best solution for winter heating.
But before we introduce it to you, it's good to find out how AC units work!
Air conditioners operate on the principle of absorbing heat from the outside air, even at low temperatures. Here are some key components and principles of operation:
Compressor: The compressor in inverter air conditioners continuously adjusts its speed to maintain the desired room temperature, improving energy efficiency and reducing temperature fluctuations. It adapts its heating capacity in response to changes in internal or external conditions, ensuring more efficient and economical operation.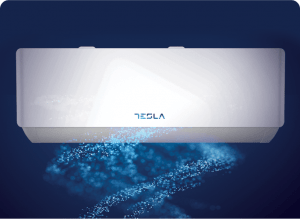 Heat exchange system: The air conditioner cools by dragging warm indoor air over a refrigerant-filled evaporator, which, absorbing heat, passes from a liquid to a gaseous state. This heated coolant gas is then compressed and pumped to the outside unit, where it releases heat. For heating, the air conditioner reverses this process using an inverted valve, absorbing heat from the outside air — even when it's cold outside —the gas goes into a liquid state, compresses to increase the temperature, and then releases it inside the home. In both heating and cooling processes, the coolant is constantly circulating through the system, exchanging temperature with the interior of the room or the exterior environment.
Thermostat: Most modern air conditioners come with a thermostat that allows precise temperature adjustment and consistant temperature.
With that out of the way, Let's explore the specific advantages of the Advance TP81 model heating air conditioner:
Efficiency and energy saving
This unit can effectively heat in the coldest climates, even when it's -25 degrees Celsius outside, incorporating the latest technology for efficiency and temperature consistency. Rest assured that your home will remain pleasantly warm, even on the coldest days.
With high coefficients of efficiency, it significantly reduces heating bills, which is particularly crucial during the winter months when heating costs tend to rise.
Moreover, the Tesla Advance TP81 model air conditioner features high-quality filters that capture dust particles, allergens, and impurities, creating a healthier and more comfortable interior environment. This ensures you breathe cleaner air, even when the outside temperature drops below zero.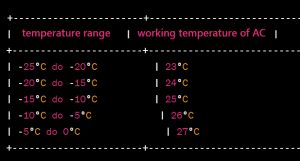 Rapid heating
Classic radiators can take a long time to heat a space to the desired temperature. On the other hand, The TP81 model heats the room quickly thanks to its powerful compressor and fan. This means that you will feel comfortable in your home faster, without waiting long to get warm.
Precise temperature control
Another advantage is the ability to accurately control the temperature. You can easily adjust it to your liking throughout the day. This allows you to efficiently manage energy consumption while keeping your space at an optimum temperature.
Multipurpose devices
The Tesla Advance TP81 model is not only useful during the winter, it can also be used for cooling during the summer months, effectively giving you two devices in one, which can significantly save space and money.
Quieter work
The TP81 is designed to work quieter than traditional heating systems so you can enjoy the warmth of your home without the noise and interference.
So, in summary
The Tesla Advance TP81 model air conditioner heats even when outdoor temperatures are 25 degrees below zero. It heats quickly and can be adjusted throughout the day while conserving energy, making it an innovative and effective solution for combating cold winters.
If you want to learn more about the Tesla Advance TP81 air conditioning model, contact us and find out how this modern device can improve your comfort this winter.