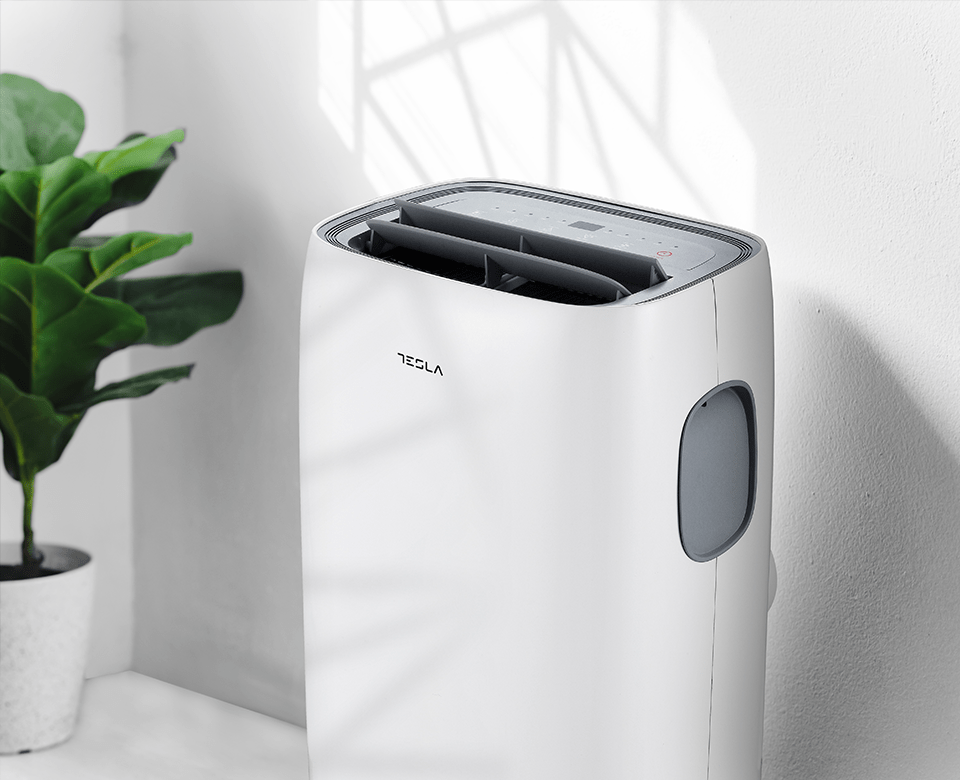 Reading time: 5 min
22.09.2023
APPLICATION AND ADVANTAGES OF TESLA PORTABLE AIR CONDITIONERS
If you were wondering if a portable air conditioner is more practical for your home than  a standard one, or if you are interested in how it works and how to install it, then this article is for you.

Portability:
You can use them in different rooms, without the need for a fixed installation wall mount. This is especially useful if you live in an apartment or rented space where you cannot change the air conditioning system, or make permanent changes to the space.
Lower cost:
Compared to central heating systems, portable air conditioners are more affordable. So. you won't have to invest a lot of money in installation and maintenance.
Energy efficient:
Modern models of portable air conditioners are designed to be energy efficient. This means that you will reduce your electricity consumption compared with using older appliances.
Easy installation:
Installing a Tesla portable air conditioner is very simple. In the box packaging you will be supplied with all the necessary parts for a quick setup, including a window slider kit and an exhaust hose for discharging the heat from the portable AC.
---
Did you know that our portable air conditioners come with an exhaust hose for discharging the heat, a necessary component for optimum functionality regarding  temperature control in your space.
---
How to install a Tesla mobile air conditioner?
Now that you know all the benefits, here's how to properly install your air conditioner:
Check the window:
First, make sure the window you plan to place the device in can open wide enough to fit the window slider. This is crucial for the proper functioning of the device.
Mount the window slider:
The included window slider should be used to close the space between the window and the air conditioner. Carefully follow the instructions in diagram 1.1 and 1.2.
Installation:
Place the air conditioner on a flat surface near the window. Make sure that the device is stable and level with the ground.
Adjust the exhaust hose:
Read in detail in diagram 1.1.
Connect to the power supply:
Connect the device to the power supply and turn it on. Follow the instructions for adjusting the temperature and fan speed according to your needs.
Regular maintenance:
Don't forget to wash the filters regularly and drain the water. Find out how in the instruction manual.
---
It's important to know:
Window sliders are only designed for sliding windows.
---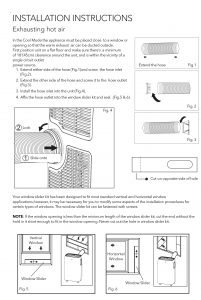 Figure 1.1.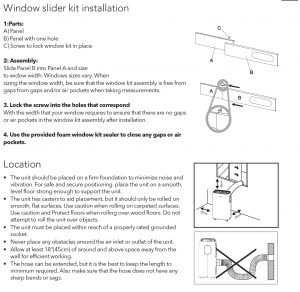 Figure 1.2.
Tips for proper use of Tesla mobile air conditioner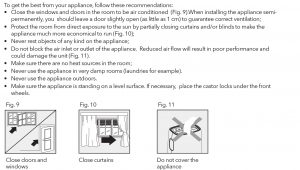 For more detailed information on protection measures, warnings, grounding methods, water drainage,and other functions offered by this airconditioner, refer to the user manual.
If you still have any questions or need further information about our mobile air conditioners, please feel free to contact us. Our team will be happy to help you find the right device for you.