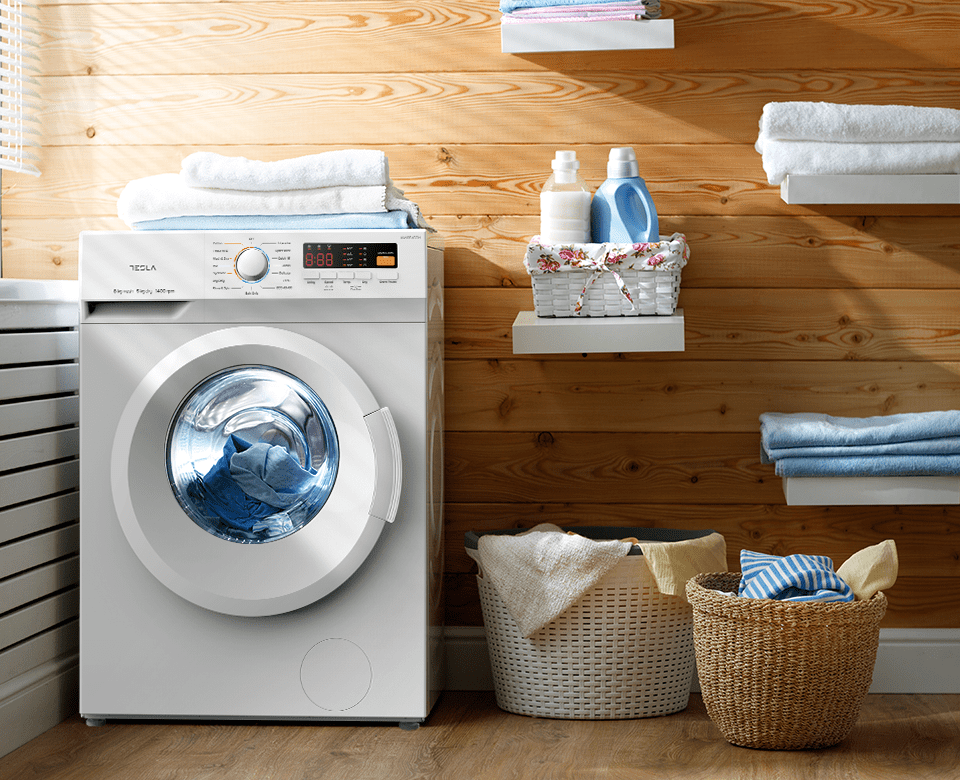 Reading time: 3 min
26.10.2021
ALL BENEFITS OF WASHER DRYER COMBOS
The modern way of life creates an increasing need for devices that enable comfortable living and make it easier to perform everyday tasks. Every device in the home must be carefully planned, to not take up much space, and above all, to be functional, or more precisely – multifunctional. The best example of such a device is a washer dryer, which can be your biggest ally in making your day as functional and easy as possible.
Here you can read about all the advantages of using a washer dryer combo.
PRACTICALITY: IN GO THE DIRTY CLOTHES, OUT COME THE CLEAN AND DRY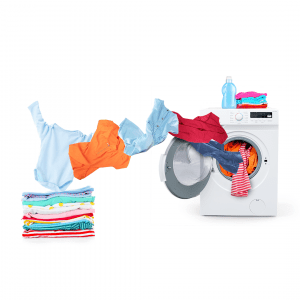 Practicality is certainly the first and most important advantage of a washer dryer. You can wash and dry your clothes without switching from one machine to another, and many of them have programs that dry the laundry immediately after washing. The usual drying cycle lasts about two hours, but with washer dryer combos, there is a very useful and convenient short program option, which only lasts an hour in total.
When using combined machines, be sure to use additional programs to adjust the washing time, as well as the washing and drying temperature. It is very practical to have the delay of start option, which allows you to use the washer dryer at night. Also, choose drying options at different temperatures which help you dry even the most delicate laundry.
RATIONAL USE OF SPACE IN THE BATHROOM
Due to the lack of space in the bathroom, many consumers decide to put a tumble dryer on top of the the washing machine, which can spoil the aesthetics of space. Combined machines are a great choice when you don't have enough space for separate machines in your bathroom and want to keep them as close as possible in the same room for practical reasons.
FRESHNESS AND SMELL OF CLOTHES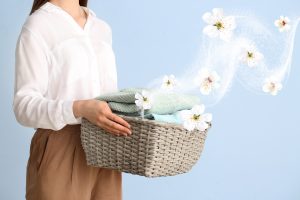 During cold periods, we are forced to dry our laundry inside our homes or on the terrace. The drying process in the house, you will admit, takes a long time and is not at all practical. On the other hand, laundry that dries on the terrace acquires a specific odor due to the increased amount of smog and sulfur dioxide in the air during the heating season. With a dryer, the laundry stays fragrant, clean and soft. And most importantly, less crumpled if you choose an anti-crease program.
DRY LAUNDRY AS A GOOD ALLY AGAINST ALLERGIES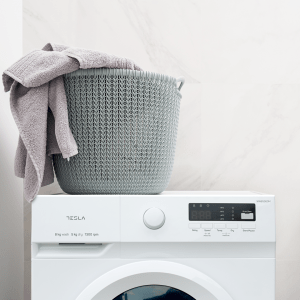 Taking care of clothes, washing and drying are an indispensable part of prevention for people prone to allergies: damp textile is ideal for the transfer of allergens. Drying laundry using radiators increases the level of humidity in the home by 30 percent and increases the risk of asthma and allergies, to which the youngest are particularly exposed. On the other hand, drying laundry outside intensifies the symptoms of an existing allergy, or increases the chances of an allergic reaction, even if you are not otherwise sensitive. So, if the clothes are dried in the machine, airborne allergens will not be able to stick to it.
If you decide to buy a washer dryer, you certainly won't go wrong. Its multifunctionality will make your everyday life significantly easier, while saving time.