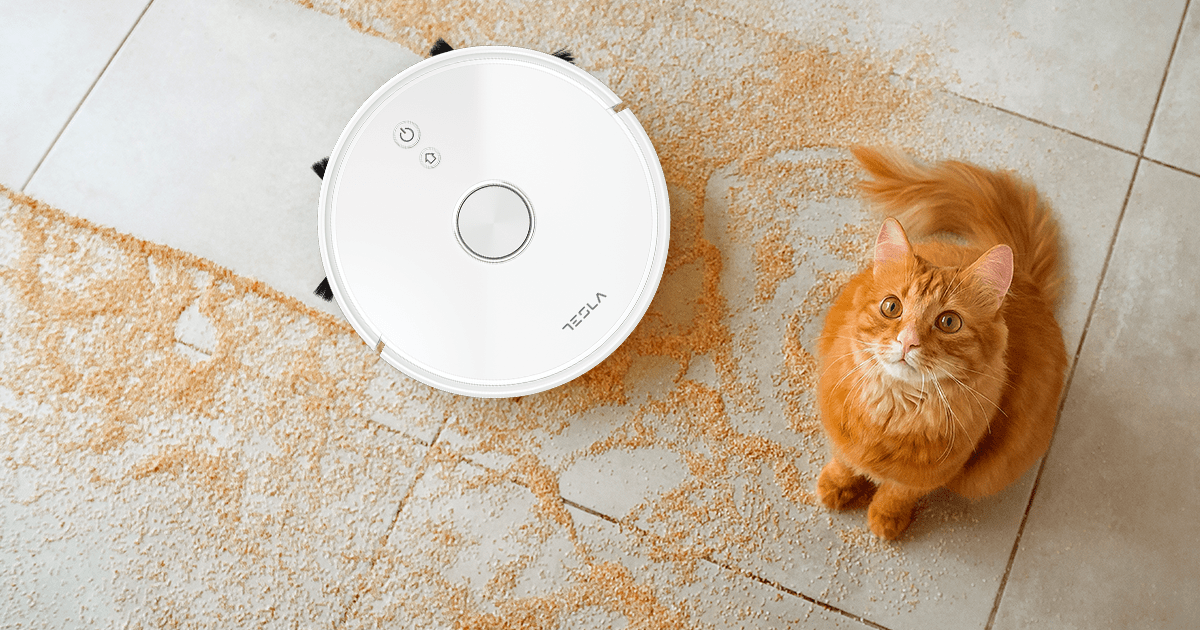 Reading time: 3 min
23.06.2022
A VACUUM CLEANER THAT DOES EVERYTHING ITSELF!
We all like some time for ourselves after a hard day. But household chores waiting for us after work often get in the way. Fortunately, there are devices that can make cleaning much easier, and one of them is the Tesla robot vacuum cleaner!
Robot vacuum cleaner is very practical because it can easily go underneath the furniture and collect all the dust, reach all remote corners of your home and clean it flawlessly – until not a crumb remains on the floors and carpets. Best of all , the robot vacuum cleaner does it all itself. 😊
Easy to use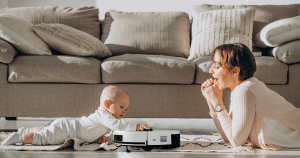 The first thing you will notice is how easy it is to put together. After that, simply install the Tesla Smart Things app and connect it to the device. Just a few clicks in the app and the robot vacuum cleaner is ready to use!
Cleaning route self-planning
The device sensor helps it "learn" the shape of the house and the location of obstacles, so that it can clean the rooms one by one and easily manage even a complex environment. It also calculates the best route for the most efficient cleaning, automatically detecting the rooms of the house and sorting them independently.
Asign restricted areas
No worries – it won't go anywhere you don't want it to. In case you don't want clean a specific room or area – you can easily select the places you want the robot to skip.
Powerful suction and carpet detection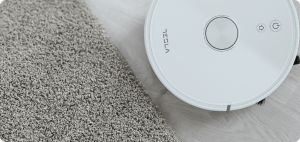 In case of cleaning interruption (for example, an empty battery), the device returns to the stop point and continues cleaning where it left off. It can also detect carpet, climb on it and automatically increase the suction power, adapting to different surfaces and fabrics.
And the best part? The Tesla robot vacuum scheduled cleaning option! This means that even if you are not at home, you can choose the preferred cleaning time, define the route – and simply let the robot do all the work while you are away.
With the Tesla robot vacuum cleaner, cleaning has never been this easy and fun!