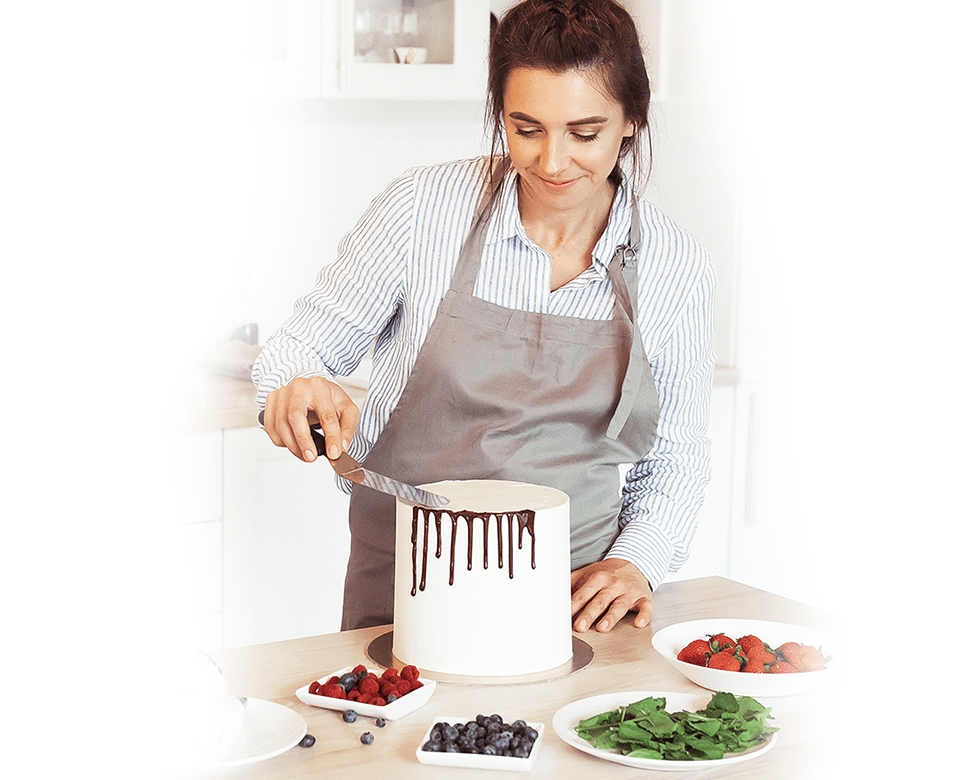 Reading time: 3 min
08.12.2022
5 USEFUL TIPS FOR PREPARING HOLIDAY MEALS IN A SMALL KITCHEN
The holidays are upon us, and part of our tradition is a lavish festive table. That's why we always try to make the holiday meals diverse, tasty and visually appealing — but often overdo it.😊
You'll agree that the goal is for this time to be spent with loved ones, not stressing about how to organize yourself and prepare great food as fast and easy as possible.
Small, cramped kitchens, which are common in most new homes, pose an additional obstacle. You've probably thought about how to make your little kitchen look its best.
However, it does take some creativity to cook enormous holiday feasts in it, which is why we are giving you 5 useful tips to make the most of such a space.
So, let's make the necessary kitchen time as cosy and enjoyable as possible.😊🍲
TIP 1: CLEAN THE KITCHEN BEFORE YOU START PREPARING FOOD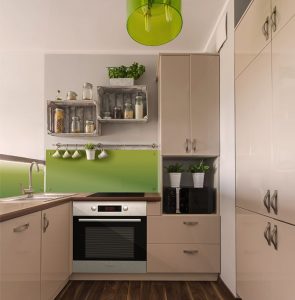 We are certain that numerous tiny and large items are now taking up space in your kitchen. Tidy up the kitchen before beginning to prepare festive dinners and sweet treats. Put away unused tablecloths, plates, decorations, and herbs.
TIP 2: IMPROVE THE LIGHTING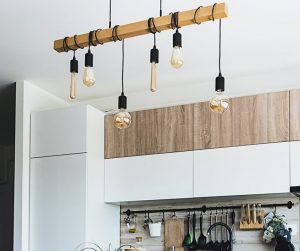 Even if it might not seem that way, adequate lighting is crucial for doing your job well. You can chop and prepare food more quickly and effectively under the best possible light.
TIP 3: MAKE MORE ROOM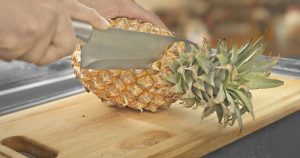 The kitchen can become more functional in one easy step. If you have a longer chopping board, put it over a part of the sink. As a result, you'll have more room for cutting and preparing food. Additionally, since all the fruit and vegetable juices will drain into the sink, there will be less mess.
TIP 4: ALWAYS CLEAN UP AFTER YOURSELF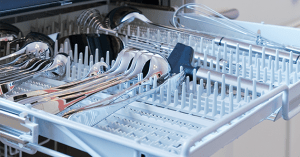 One of the major space wasters in any kitchen is a mountain of dirty dishes. While you are preparing and cooking, clean up your kitchen, whether you have a small dishwasher or hand-wash the dishes. To avoid dealing with a massive mess later, immediately wash the dishes, clean the worktops, and put away the spices. Regular cleaning will also substantially free up your workspace.
TIP 5: SET UP TEMPORARY ASSISTANTS
Use adhesive hooks for tiles and plastic shelves as aid. These might be the least expensive solutions. Hooks will come in handy for hanging cloths, cutlery, as well as for smaller pots and mugs. Larger dishes you plan to use when preparing holiday meals can be packed more easily thanks to multi-level plastic shelves.
EXTRA TIP:
SETTING THE FESTIVE TABLE WHILE CONSERVING ENERGY
If you switched to an induction cooktop from an electric cooktop, your kitchen would be far more energy-efficient. Turbo boosters with Tesla induction plates offer incredibly quick heating while using 10% less energy. Activate or deactivate this mode with a single touch to speed up the preparation of food and snacks. Always cover the pans with a lid while doing this to further reduce energy use.
Additionally, utilize a kitchen hood to ensure that the delicious odours of home-cooked meals only linger where they are required and not on your furniture. 😊
It doesn't seem like an impossible challenge to prepare holiday dinners in a small kitchen with a lot of love, a little compromise, and the bits of the advice we've given you, does it?