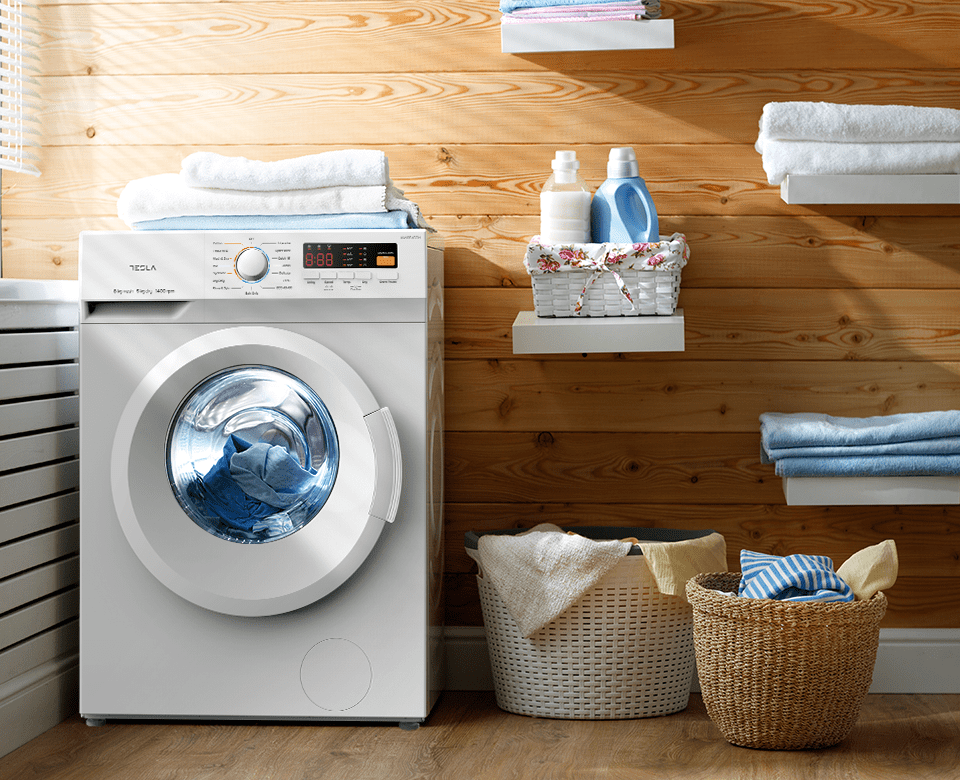 Reading time: 4 min
22.12.2022
2-IN-1 OR SEPARATE WASHING AND DRYING MACHINES – WHAT TO CHOOSE?
If you need a washing machine and a dryer, you probably aren't sure which type to choose. Two separate units sound great, but whether a combined washer and dryer would be more practical for you – find out in this text.
You've asked friends, researched the internet, and gotten conflicting answers. That's because the decision to buy a washer and dryer is an individual one and depends on several factors. In this text, we will try to solve all your doubts.
What is a combined washer dryer?
As the name says, it is a combination of a front-loading washing machine and a condenser tumble dryer, packed in one device. This makes the 2-in-1 washer dryer the same size as a classical washing machine.
How does a combined washer dryer work?
As you can assume, the washing part works as any other washing machine, with all available functions. After the detergent is rinsed out and the excess water is removed at the end of the washing cycle, the dryer part comes into play. It heats the air the goes through the wet laundry, extracting the moisture, and then cools the camp air, condensing it back to water, which is then collected in the tank or pumped into the drain. Then, the dry air is reheated and the drying cycle starts again.
After a few cycles, the cooling water becomes too warm to use, so it is pumped down the drain and fresh, cold water is drawn from the faucet.
What are the advantages of the 2-in-1 washer dryer?
1. EFFICIENT USE OF SPACE
This is the most obvious advantage of the washer dryer. If they don't have enough bathroom space, many consumers decide putthe dryer on top of the washing machine, which can aesthetically spoil the room. Combined washer dryers are a great choice if you don't have enough space for separate machines, which you don't want to keep in separate rooms for practical reasons.
2. PRACTICAL AND TIME SAVING
Practicality is also an important advantage of the washer dryer. You can wash  and dry your clothes without moving your laundry from one machine to another, and a lot of the devices have a mode that dryes the laundry immediately after washing. The usual cycle takes around 2 hours, but the combined device offers a very useful and practical option of a short cycle, which takes 1 hour in total for washing and drying.
When using combined machines, make sure to use additional features which allow you to set the cycle duration as well as the temperature. It is very practical to have the delayed start option to make sure the machine operates during the night hours when the electricity is cheaper. Also, choose the drying on different temperatures option to take care of the sensitive fabrics.
3. THE SAME QUALITY OF WASHING AND DRYING
The washing and drying performance of a combined washer and dryer is identical to that of separate washer and dryer units. That is, if you choose a smaller amount of laundry for drying compared to the one you washed.
4. AFFORDABLE PRICE
The cost of buying a combined washer dryer is significantly lower than buying two separate units.
What are the advantages of separate washing and drying units?
We bring you some key advantages of having separate drying units:
1. LARGER DRYING CAPACITY
Unlike combined washer dryers where you can dry, on average, only half of the laundry, with tumble dryers it is different. You can dry the same amount of laundry that you have washed. This is important for those with more family members and a larger amount of laundry to wash.
2. LESS WATER AND ELECTRICITY CONSUMPTION
2-in-1 devices use condensation drying (never ventilation), so these machines consume more water and electricity than stand-alone laundry dryers.
3. CHEAPER MAINTENANCE
If something goes wrong, it will be cheaper to repair one unit, while you will be able to use the other without problem.
4. EASIER ORGANIZATION FOR LARGE PILES OF LAUNDRY
If you wash large amounts of laundry, then you're probably better off going with separate units – you can alternate between washing and drying your laundry. While the laundry is being washed in the machine, the previous round is already drying in the dryer.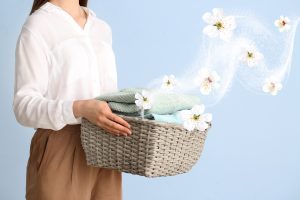 DID YOU KNOW?
Up to 4 liters of water evaporates from laundry that is dried indoors, which can lead to the formation of mold on the walls, but also to problems with allergic reactions. Drying the laundry on the radiator may cause problems with bacteria and mold. To prevent this, excess moisture must be let out through an open window. After that, you should reheat the room, which increases energy consumption. Thus, up to 60% more energy can be used when compared to clothes dryers. Additionally, laundry dried in the apartment often takes on unpleasant kitchen smells, absorbs smoke and other impurities and can never be perfectly fresh and clean.
Take a look at our combined washer dryer offer, as well as tumble dryers. We are sure that you will find the right one for the needs of your home. 😊