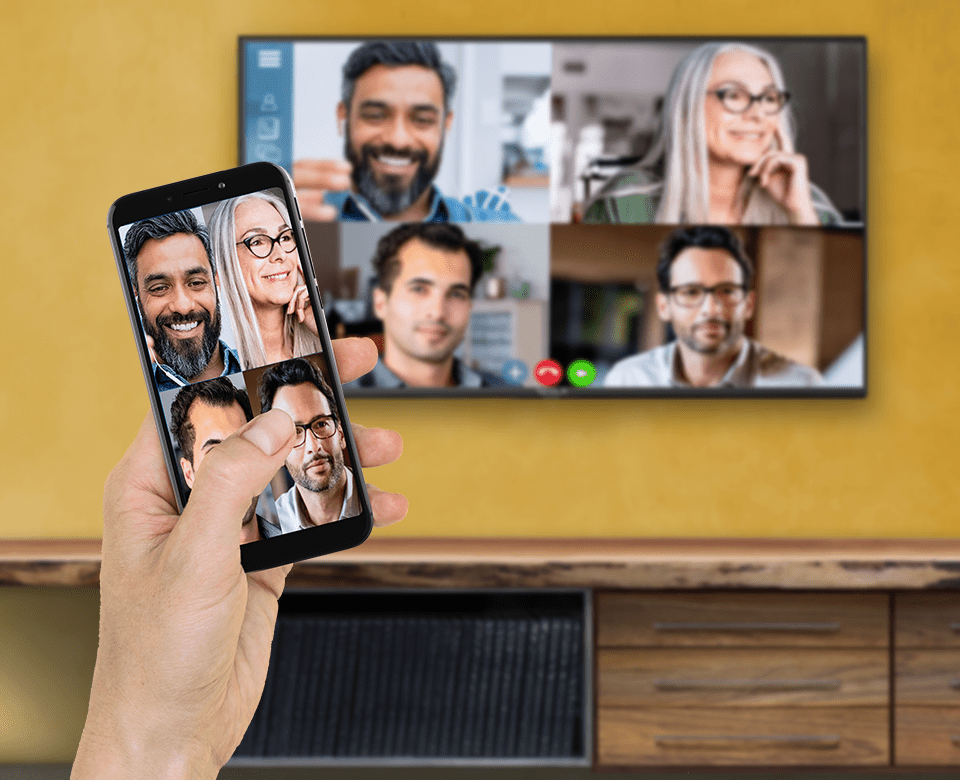 Reading time: 5 min
23.04.2021
13 FREE APPS FOR VIDEO CALLING
If you are looking for the best software for video conferencing with colleagues or communication with your loved ones, then this is the perfect article for you.
Our ability to connect with other people is facing immense challenges, which has led to a rapid development of apps that allow you to connect face to face with people from all over the world.
Here's our overview of the 13 most popular free apps available. Of course, these are by no means the only apps that offer services of this kind, but they are currently the most used. Be sure to try them out to find out which ones work best for you.
ZOOM
During last year, ZOOM has experienced a BOOM. 😊 This incredible success can be attributed not only to ZOOM's free version, but also to the easy-to-use user interface. This application is ideal for business conferences and is available on both desktop and phone. What's also interesting are the custom virtual backgrounds and beautification filters provided in this app.
The free version supports up to 100 participants in a call, but also includes a 40-minute limit for meetings with more than two participants.
Houseparty
This software is aimed at social interaction, so it should not be compared to Zoom. Houseparty has a very clear purpose: to spend time and have fun with friends you are not able to physically interact with. Houseparty offers a range of interesting games. Calls are limited to 8 people, which is probably enough because, honestly, rarely do any of us have more close friends. 😊 You can also find friends on this platform using Facebook and Snapchat integration.
FaceTime
FaceTime should be easy to use even for the older generations. The interface itself is extremely user-friendly. There are several features that are very appealing to some, such as animated stickers, filters and Memoji – which can provide a lot of fun after a few weeks in isolation.
Skype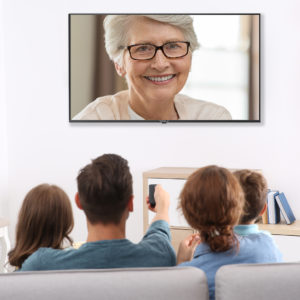 Since it first appeared in 2003, Skype has practically become synonymous with video conferencing software. When it comes to keeping in touch with friends and family abroad, it has also been the most used app for a long time. It is still relatively used, especially since it comes with an additional bonus – a real-time translator available in 10 languages.
In addition, Skype Meet Now (activated by clicking the Meet Now button on the left side of the app), supports multiple participants at once, sharing presentations, and other useful functionalities. Limits on the maximum number of participants may vary, depending on which software platform and devices you are using.
Google Duo
The Google Duo has a certain simplicity compared to all other software. It can be easily used on multiple platforms. In addition, all you need to start communicating is a Google account, so there is no need to deal with the extensive login process and another set of confidential login information that you would have to remeber. One cool feature of Google Duo is the low light operating mode, which makes late night chats much more pleasant.
Google Hangouts
Another app that comes from Google. To use it, all callers must have a Gmail account. Open the app, find the gmail contact you want to talk with (or enter an email address) and start a video call. You can talk face to face with 30 people at a time. You can share your screen with friends and even hold a lecture or a conference.
Cisco Webex
Webex is a video conferencing application dating back to the '90s. Cisco took it over in 2007. Although they are focused on companies, they also have a free edition intended for private users.
They expanded the support of the number of users from 50 to 100 and removed the 40 minute limit for meetings.
Starleaf
This is a video conferencing platform designed for large companies that has started offering a free edition of their video conferencing and communication software to anyone who wants to use it during the pandemic. It supports up to 20 users and has a limit of 45 minutes per meeting.
WhatsApp
With more than 1.6 billion global users, this is by far the most popular messaging service. Despite its almost universal international use, WhatsApp still has a farly modest call participation limit – group video calls allow up to eight users at a time.
If you do opt for WhatsApp, it is important to know that you need to give the app permission to access the camera and microphone on your device, which the app will ask of you when you start your first call. What is also important, you can easily add new participants to an ongoing call.
Paltalk
Paltalk is a program that enables text, audio and video communication. According to the way it functions, it is most similar to other social networks. Within this application, you can connect and talk to complete strangers. For some, this may be an interesting solution for spicing up their social life during times of home isolation. 😊
It is very easy to install and use. After installation, the first thing you need to do is create a Nickname that you want to use while using Paltalk.
The disadvantage of this app is that it has to be reinstalled with every new version release, and that it is frequently used to share propaganda messages.
Viber
Viber is an app know to everyone. This service has finally introduced video calls in 2020, which was its biggest drawback for years. You can now add contacts to an ongoing video call, with a maximum number of 20 participants. And If you join a group video call from your desktop, you can easily share your desktop screen so everyone can see it during the call.
Instagram
Instagram has long had the option of a group call. All you need to do is make a group chat and just click on the call icon. On the other hand, in order to have a conversation, all participants must have an Instagram account.
Facebook Messenger
Facebook is one of the pioneers of simple and accessible video calling apps. Live video calls have been introduced to Facebook in 2016. As with Instagram, the participants must have a Facebook account in order to be able to access the video call.
We are sure that some of these numerous apps are an ideal solution for your needs and that you will be able stay in touch with your loved ones. On the other hand, the amount of available video conferencing apps also allows us not to worry about our ability to do our work in these times. 😊